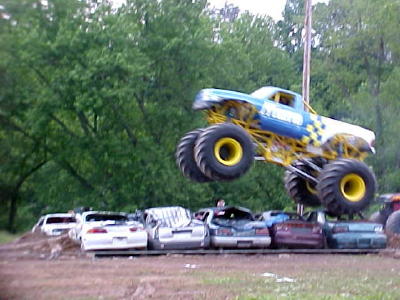 Monster trucks were a big crowd pleaser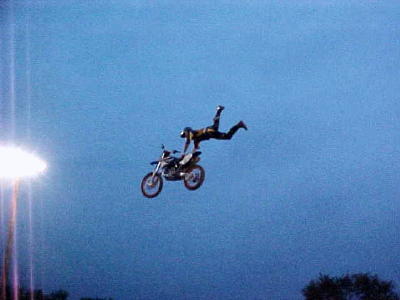 Cyclist performs acrobatics high above field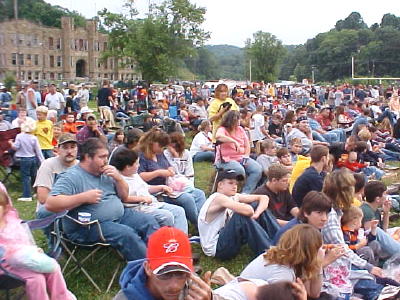 Crowd gathers as event was spared from a rain shower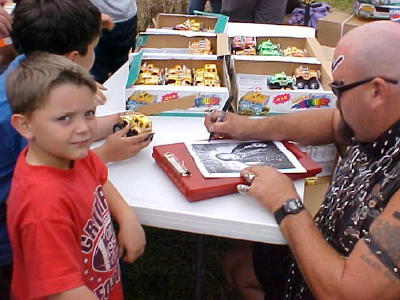 "Junk Yard Dog" signs autographs for kids ...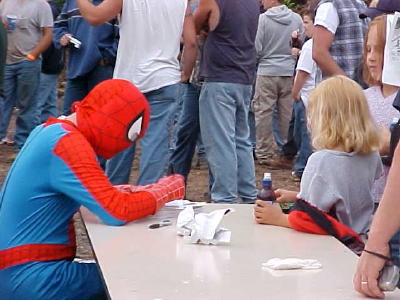 ... and Spider Man does too
The threat of rain didn't dent a huge crowd that flocked to Wayne Underwood Field last night to the X-Treme Monster Truck Show. John Oshoway and Charlie Richards, who helped organize the event, said the show was a big success, drawing a large number of people from regional counties.
The first-class show featured several nationally known monster trucks, in addition to the high-flying antics of cyclists, who did acrobatics on their bikes high above the field.
PHOTO ALBUM OF CROWD PLEASING EVENT