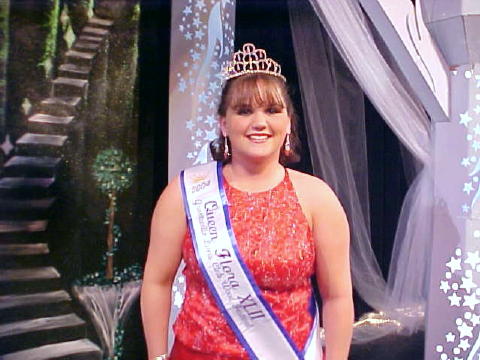 Whitney Johnson, Queen Flora XLII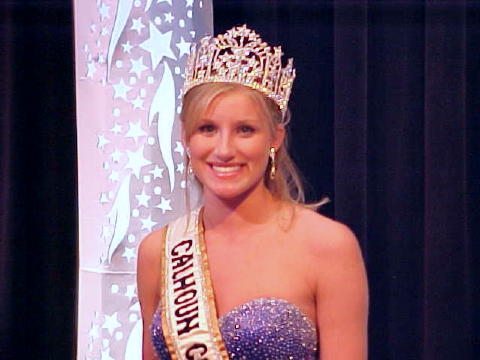 Melissa Hartshorn, Wood Festival Queen
Without fail, rain or shine, Calhoun folks turn out for the Wood Festival's Grand Parade. It kicks off at 1 p.m. today in Grantsville.
This mornings events include an archery shoot, volleyball tournament, quilt show, recipe contest and watermelon and ice cream eating contest.
Heartwood in the Hills will present their annual "Salute to the Community" - a special street performance which starts at 2 p.m.
Entertainment on the Main Street Stage includes New Country Blue, Gander Wings Bluegrass, Hillbilly Stompers, Thayne Carper, Prophet's Thumb, among other performers.
The Kentucky HeadHunters will perform at the County Park at 8 p.m.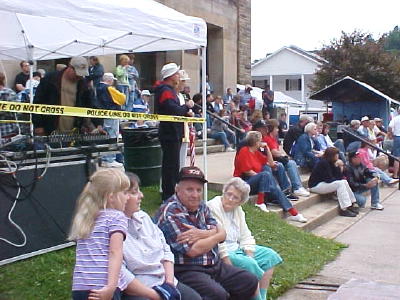 Besides the Monster Truck Show, a good crowd attended events around the square last night, enjoying an evening of music on the main stage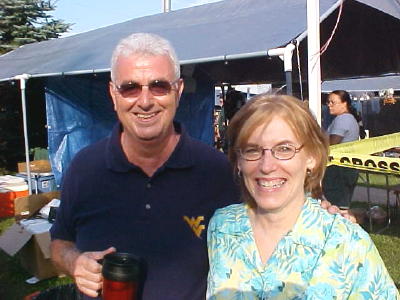 Roger Propst and Terri Harris meet
for their annual "Wood Festival Photo"