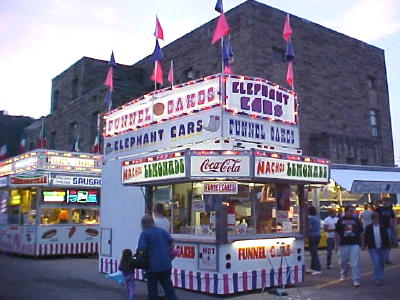 The sun went down without a single storm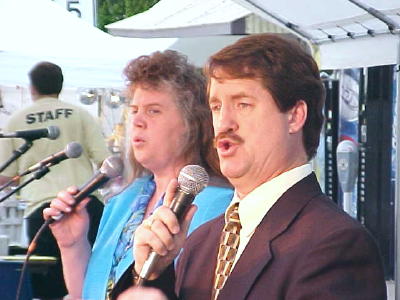 David Bowen and wife perform for gospel music night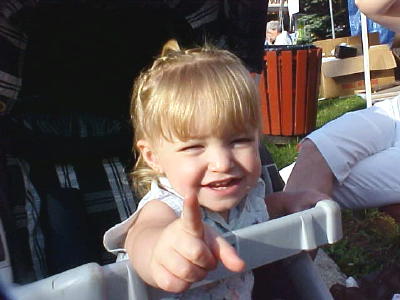 "This is a No. 1 show ..."
It was a day without rain, and a large crowd came to Grantsville yesterday evening to enjoy the kick-off of the 42nd annual Lion's Club Wood Festival.
Dozens of food and craft booths, and other special events circle the courthouse square.
The festival continues tomorrow with Main Stage music starting at 5 p.m. with Gayle Ford and Friends, Stoker, Flinch and Karaoke with Toby Wagoner starting at 9 p.m.
The X-Treme Monster Truck Show at Wayne Underwood Field is at 8 p.m., which will also include cycle jumpers, X-game stars and a tuff truck competition.
Gates open at 6 p.m., pit passes honored.
Saturday is a big day with the parade getting underway at 1 p.m.
There will be a volleyball tournament, quilt show, recipe contest and watermelon and ice cream eating contest, until noon.
Heartwood's spectacular street performance starts at 2 p.m.
The Kentucky Headhunters will perform at Calhoun County Park at 8 p.m., with opening acts Night Wolf and Up-A-Hollar providing music starting at 6:30 p.m. for early arrivals.
There will be free entertainment on the Main Street Stage from 2:30 p.m. until 11 p.m.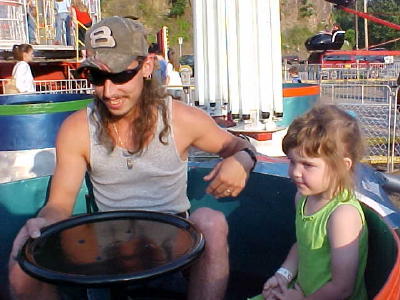 Mike Little and daughter take a spin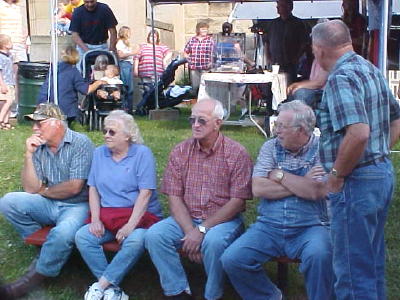 Listening to an evening of gospel music ...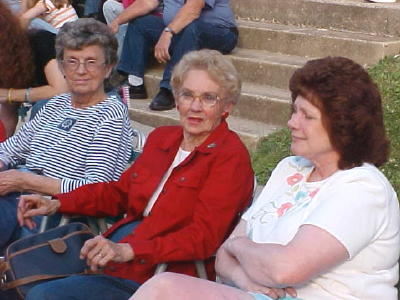 ... relaxing in front of the courthouse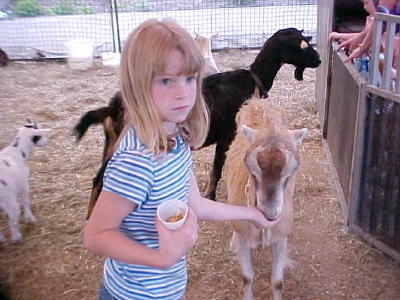 The petting zoo was a big attraction for the kids
And then there were the rides ...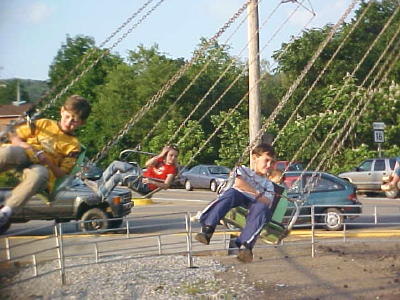 ... spinning and whirling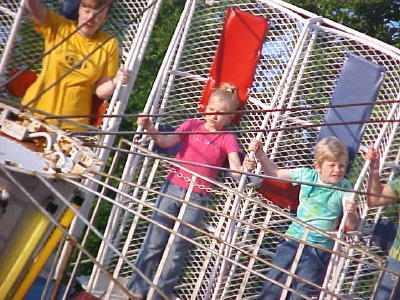 ... attracting the biggest crowd