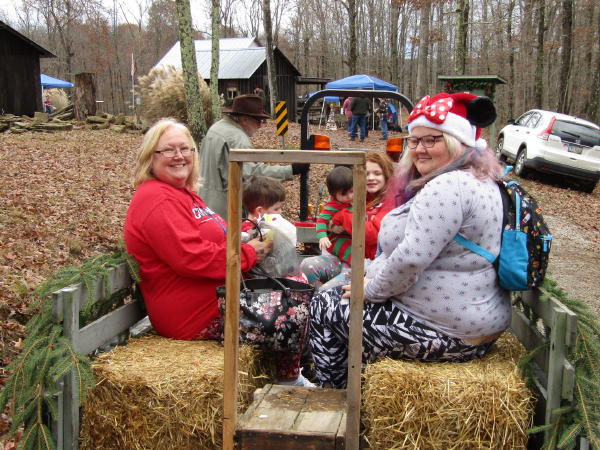 A fun hayride to the village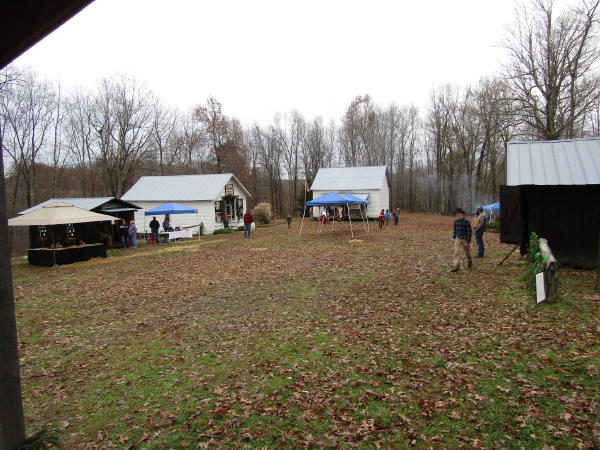 Some of village from Stemple Cabin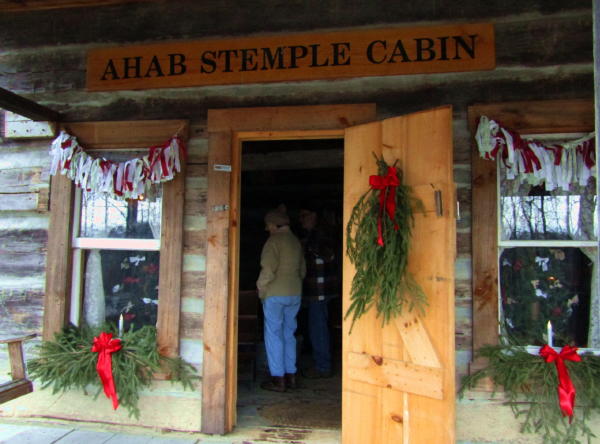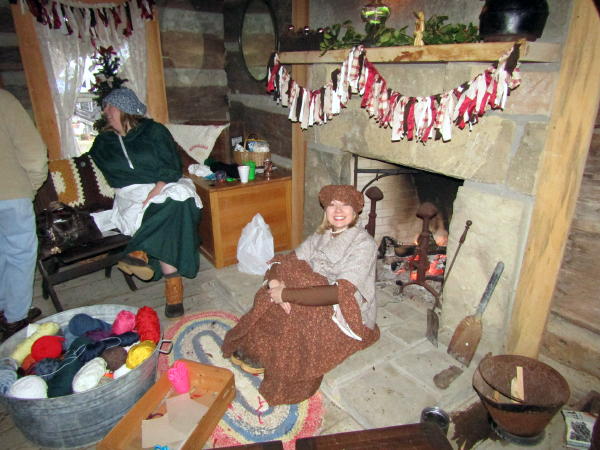 Stemple Cabin all decorated for holiday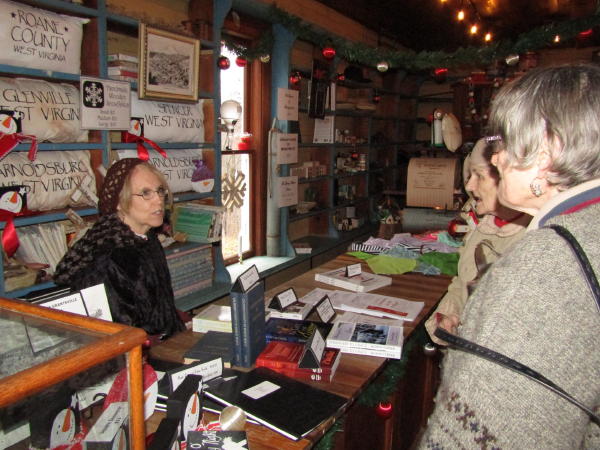 Deals at the Jarvis Store
It was a family affair over the weekend at Calhoun Park with the Calhoun County Historical Society bringing "Christmas in the Village."
A few hundred came, including parents and grandparents, with their children to visit the historic structures which were decorated by oil lamps for the holiday season.
They enjoyed everything from the cozy wood fire in the Stemple Cabin to Christmas carols in the Cain Church Cabin, to arts and crafts in the Stevens School to old-fashioned hay rides, plus much more>
is excited to once again host "Christmas in the Village" on November 24th from 11 am-5 pm. We hope you will bring your family and begin the holiday season with ours. Soft guitar music and the soft chords of Christmas carols filled the air and children went to the Freed Post office to mail a letter to Santa.
The Jarvis Store was filled with shining candles and the aroma of Christmas treats in every corner, with a vintage Saint Nicholas on his homemade sled and a peek at the nativity scene in the blacksmith shop.
It was a joyous community celebration.
ENJOY THE HOLIDAY