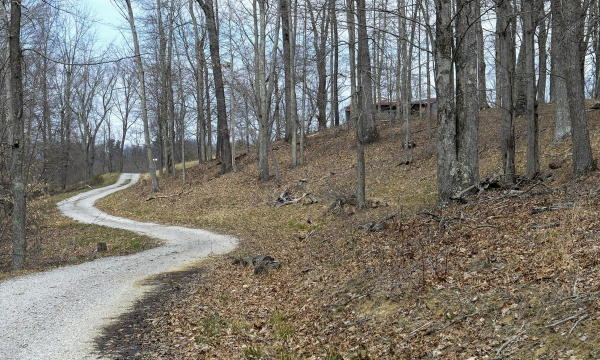 County officials have been discussing how to make Calhoun
County Park more welcoming for stargazers and others for
years. Besides installing amenities like new restrooms
and a shower house, officials also are looking at
building a handful of cabins for visitors to stay in
Photo by Chris Dorst for the Gazette-Mail
Although Calhoun County Park is known for its prime stargazing opportunities, park officials have encountered a problem: visitors don't stick around for too long.
"One of the problems Calhoun County has is that there is no place for people to stay," said Donnie Pitts, chairman of the county park board. "We have a lot of one-day visitors but not many weekenders."
Some practical additions to the 250-acre park, funded through an Appalachian Regional Commission program and local groups, are expected to keep campers and other park-goers in the area for an extended stay.
The Calhoun County Commission recently received roughly $300,000 for park improvements ranging from new restrooms and a shower house to power outlets in a dedicated stargazing area.
Read the rest of the story Calhoun County officials reaching for stars with park improvements