12/19/2017 - State Police are widening their search for a Crummies Creek, Calhoun man, who is facing charges related to the murder of Eugene Stevens.

West Virginia State Police are searching for the third man in connection to the Stevens death, identified as Jamie Lee Miller, 30.

Troopers have issued warrants for Miller's arrest for his alleged involvement in the home invasion.

Troopers also say they're working on identifying a female who is believed to be the fourth individual involved in the deadly home invasion.

Anyone knowing his whereabouts should call 911.

STATE POLICE LOOKING FOR THIRD SUSPECT JAMIE LEE MILLER, MURDER CASE OF EUGENE STEVENS - Police Disclose Female Suspect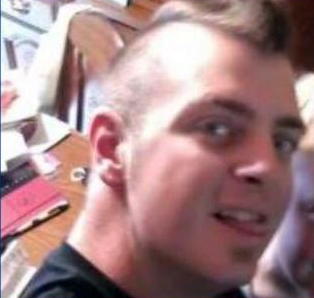 Jamie Lee Miller
West Virginia State Police have identified a third suspect in a fatal home invasion in Calhoun County. Eugene Stevens, 77, was murdered at his Cain Road resident, dying in a blaze of gunfire.
Police say Jamie Lee Miller, 30, is wanted in connection to the murder.
Miller had not been located over the weekend.
Police say they are now working to identify a woman who is believed to have played a role in the murder.
Troopers said Miller was picked up by a friend and they are believed to be traveling south on I-79, spotted at Amma exit. He also has other active warrants out for his arrest.
Anyone who spots Miller, or has information on his whereabouts should call 911.
Already arrested and in jail related to the crime is Travis Boggs, 25, of Stinson and Evan Lee Hershman, 29, of Lizemores.
READ EARLIER HUR HERALD STORIES