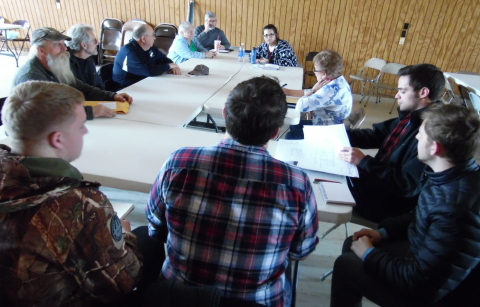 The local Dark Skies development group met Friday at Calhoun Park in a continuing effort to support the proposed astronomy project.
Fairmont State Universality architecture students meet with the group and presented renovation plans for rest room facilities in the existing park barn.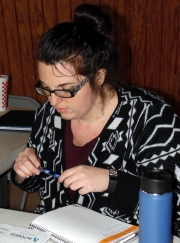 WVU Extension Agent Jamie Mullins (right) said the group is continuing to support efforts for a development of the park project, that could become the destination of amateur astronomers from the east coast.
Mullins said the local group, which includes park board members, is "doing the possible" directed toward obtaining further funding for what could be a million dollar development.
See CALHOUN'S DARK SKIES - County Could Become Tourist Destination For Astronomers