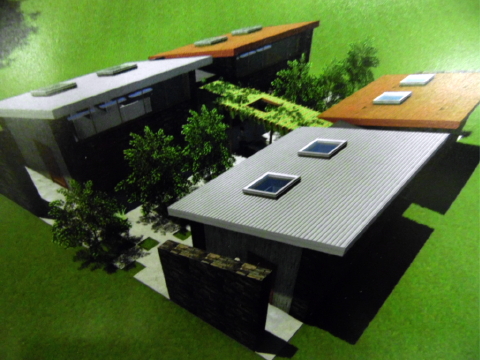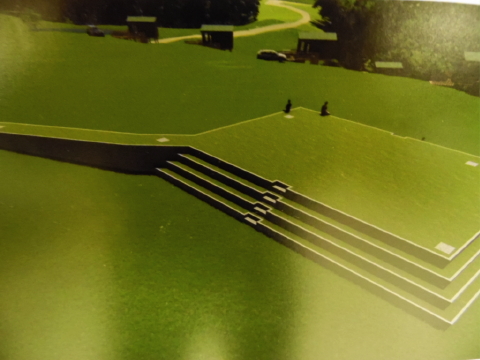 The Fairmont State University development
team presented some of their design concepts
for Calhoun Park's Dark Skies project
By Bob Weaver
Over the weekend developers, community leaders and amateur astronomers gathered at Calhoun Park for a stargazing and development meeting.
The park is being considered for a dark skies astronomy center.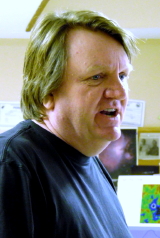 University of Tennessee developer Tim Ezzell (left) said the team submitted an initial inquiry to the Benedum Foundation regarding potential project funding in May, saying the foundation representatives were generally very supportive of the project.
Project team members continue to work with staff at their campuses toward development of STEM (Science, Technology, Engineering and Math) program funding from the National Science Foundation, NASA and other entities.
Stargazers were members of the Kiski Astronomers (Pittsburgh, PA region), folks from the Columbus area, with an astronomer from Michigan.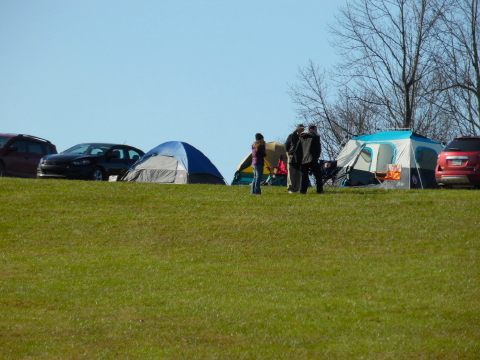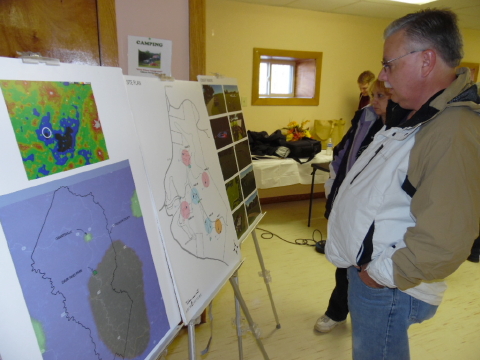 In addition, several members of the local Civil Air Patrol will be coming to camp for the night with astronomers.
Ezzell said the Appalachian Regional Commission requested that new forms of local "capacity" be developed. Last year, this mission to help develop more local leadership capacity was accomplished by sending local representatives from the Park Board to the Berea Leadership Academy.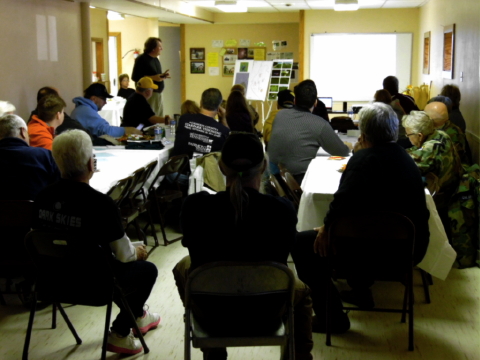 Jamie Mullins with WVU Extension has formed a local working group to expand community leadership responsibilities as the project moves forward, including looking to identify potential local or regional funding support for the effort:
Jamie Mullins: WVU Extension and Group Chair
Jean Simers, Calhoun Co. Clerk
Bob Weaver, Calhoun Co. Commission
Kelley Sampson, Calhoun Co. Schools
Tyson Price, Calhoun Co. Schools
Erin Barnhart, Town of Grantsville
Andrew Smith, Central WV Tourism
Luke Peters, Mid-Ohio Valley Regional Council
Roger Jarvis, Calhoun Co. Park Board
John Snyder, Calhoun Co. Park Board
Peter Cobbett, Calhoun Co. Park Board
Stargazers enjoyed a clear night at the park, with members of the park board providing support and food for the event.