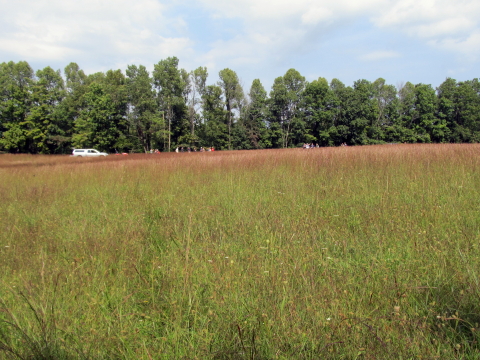 Planning group explore pristine areas
of park for stargazing development
By Bob Weaver
Making Calhoun Park a destination for amateur astronomers on the eastern seaboard moved forward this weekend with a planning and development "Dark Park Visioning" weekend.
It was a pretty good week for rural Calhoun, not only the stargazing project moving forward, but the approval of a $2.4 million water improvement project for the Pleasant Hill PSD.
The stargazing initiative could be a million dollar project, made possible by the fact that Calhoun WV is among the fewest spots that the dark skies are not muted by artificial light, making it a destination for astronomers.
Since amateur astronomers first started coming to the county in the late 1990s, the idea has been nurtured by the Calhoun Commission and the dedicated members of the Calhoun County Park Board.
The project got legs after the Appalachian Regional Commission designated the University of Tennessee in 2010 to study five distressed counties of their 406, to envision what projects could be funded to help those communities.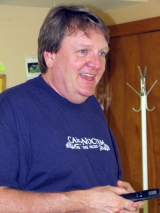 Dr. Tim Ezzell, director of the University of Tennessee's Community Partnership Center (left), joined county officials, amateur astronomers, and representatives from Fairmont State University's development team to brainstorm ideas for the project and commence work on a development plan.
Roger Jarvis, a longtime member of the park board said, "The board is really excited about the prospects for stargazing."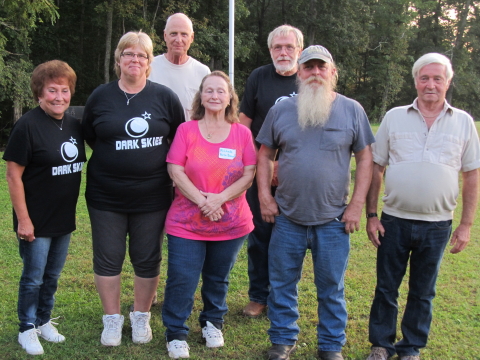 CALHOUN COUNTY PARK BOARD MEMBERS PARTICIPATE -
(Front L-R) Shirley Ball, Loretta Freshour, Michelle Smith, John
Snyder and Ray LaHaie; (Back L-R) Donnie Pitts and Roger Jarvis
"Calhoun is pretty rural and pretty isolated, but because of that, we learned it's actually one of the darkest spots in the eastern part of the United States, which is pretty cool," Ezzell said. "We're trying to build on that asset and explore some ideas with some folks to do some development."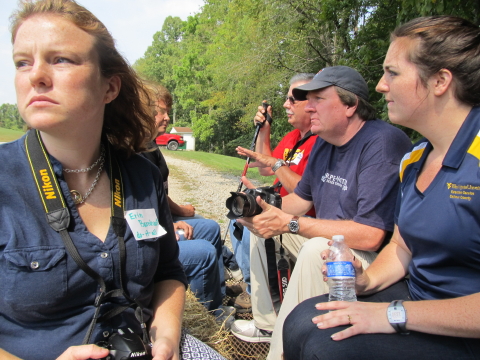 Planning team takes a hayride tour of park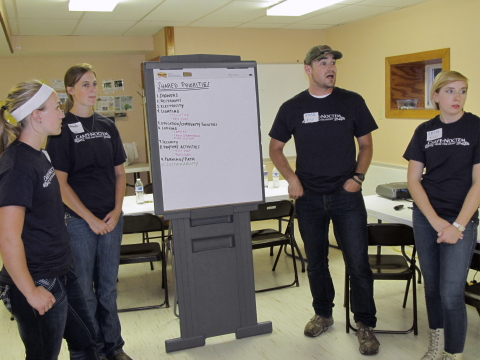 Fairmont Universities development team reviewing findings
"The visioning weekend was a real success," said Jarvis, with local elected officials, park board members, and community leaders examining sites and suggesting development plans.
Saturday night ended with visiting astronomers exercising their passion, stargazing.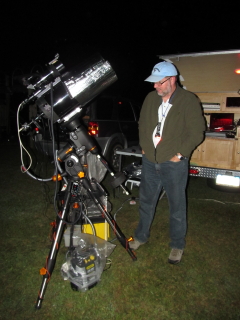 Visiting astronomers set-up for stargazing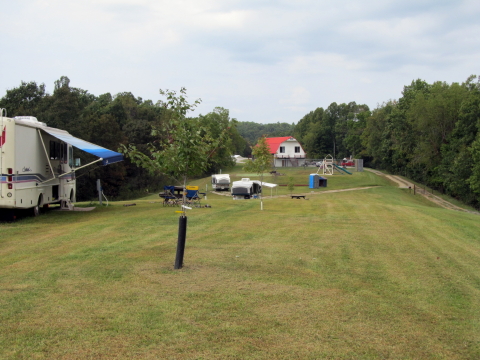 The park, with few financial assets,
has made progress in recent years