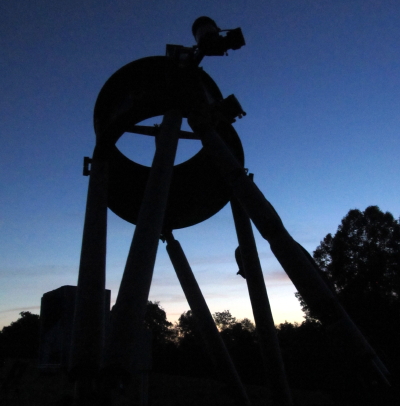 Calhoun's night skies draw stargazers
to Calhoun Park, a special place
By Bob Weaver
This week four amateur astronomers from the Columbus OH area are visiting Calhoun Park, indulging their passion to view the universal sky.
"The park has been a wonderful location for stargazing," said Marshall Daulton, a first-time visitor, expressing hope that the park will be developed as a dark-skies astronomy center.
Calhoun is among few counties in the east that has dark skies, an absence of artificial light, that has drawn enthusiast reviews from amateur astronomers since 2000
Mike Henry noted that most astronomers he knows believes there's life on other planets.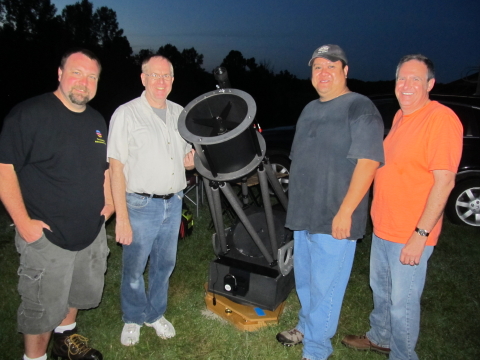 Columbus Astronomical Society stargazers (left to right) Jason Hissong, Mike Henry, Mark Richardson, Marshall Daulton, enjoy park
Amateur astronomers from regional states are expected to come to Calhoun Park for a stargazing weekend Sept. 19-21, participating in the planning of a stargazing center.
The astronomers will be meeting with planners from the University of Tennessee, the Appalachian Regional Commission, WV economic developers, county park officers and members of the Calhoun Commission.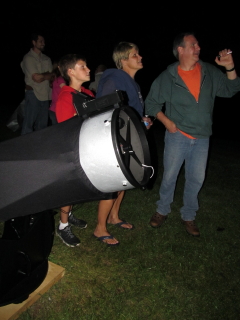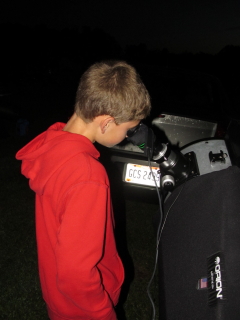 Jason Hissong said he's enjoyed the visits of groups and Calhoun kids who have stopped by to learn about astronomy and look at the planets
Astronomer Mark Richardson expressed his appreciation to the courtesy Calhoun folks have extended.
Calhoun commissioners are hopeful the project continues to move forward and become a reality, saying the project could cost about one million dollars, mostly with grant funding.
STARGAZERS GET READY FOR NIGHT GAZING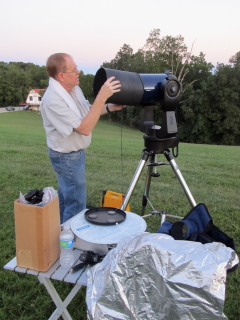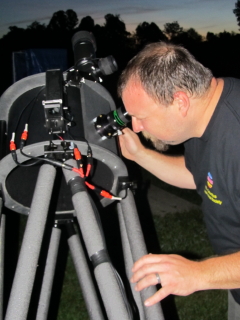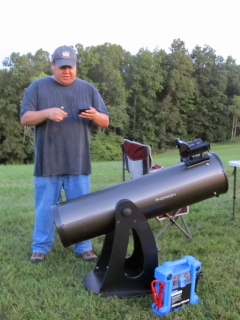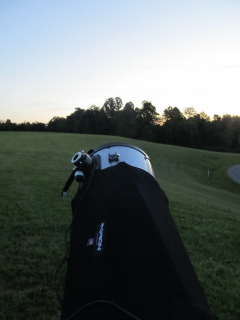 Read links about stargazing, including amazing photos taken at county park: DARK SKIES STARGAZING CENTER AT CALHOUN PARK MOVES FORWARD - "Vision Pretty Big"