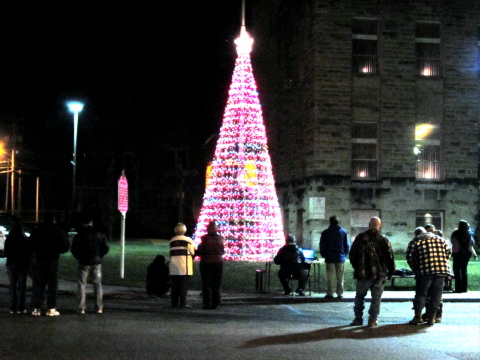 2013
Grantsville's Christmas tree on the courthouse lawn, with 11,500 lights in motion to music, is a treat.
The light and sound show will bring excitement and joy to children, and older folks too.
FACES OF CHRISTMAS JOY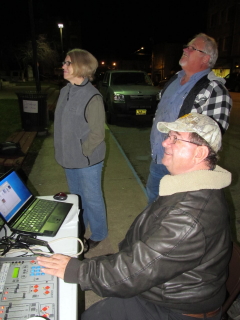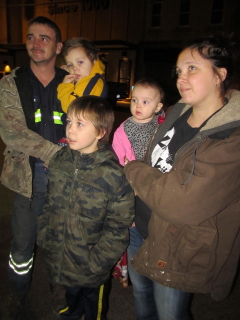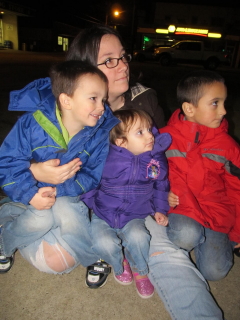 2013 - A number of folks turned out for the debut, with creator Jim Sullivan manning the computerized show, the tree erected with the help of community volunteers.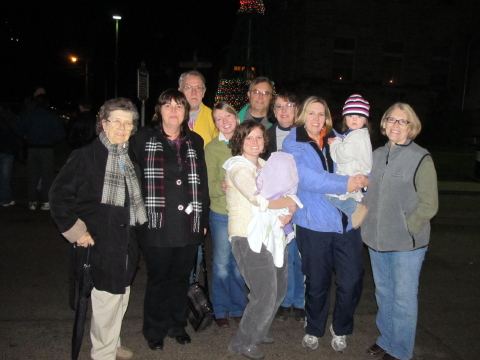 Grantsville folks attend the debut, pose
for photo in the middle of Main Street
Sullivan has announced a number of 20-minute programs for the public's enjoyment:
See related story JIM SULLIVAN'S BRILLIANT SINGING CHRISTMAS TREE ON COURTHOUSE LAWN - Performances Scheduled