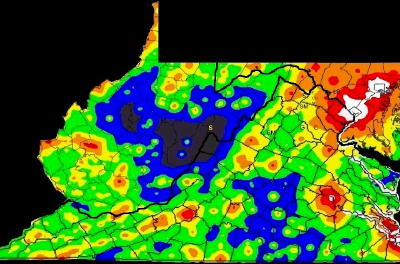 The black areas have the clearest night sky, Calhoun is one entire area
Stargazers have been coming to Calhoun these past few years because of the absence of artificial light, says gazer Phil Creed of Canton, Ohio.<
Calhoun, with another area around Spruce Knob in the eastern mountains of West Virginia, are obviously the number one locations for stargazing in the East.
Creed contacted the Herald a few years ago, wanting to know if Hur's Husk Ridge was a dark place that might be suitable for astronomical buffs.
It was great, but then he discovered the Calhoun County Park.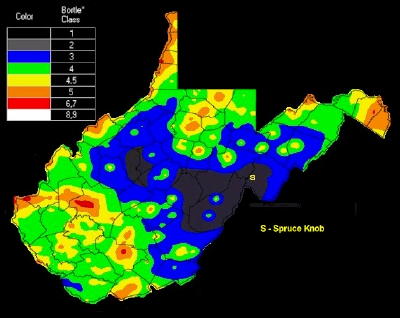 Note that Calhoun County holds the distinct claim in
the western part of WV for clear skies to the universe
"It took my breath away, as a site for stargazing," he said. Since then, a number of stargazers have been coming to the park a few times a year.
"What a place! Absent of artificial light that makes stargazing difficult," he said. "Slowly but surely stargazers are starting to discover Calhoun."
See Calhoun's Night Sky Will Take Your Breath Away