The Calhoun Sheriff's Department has been in the process of completing a second round of training.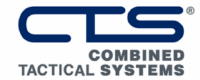 Sheriff Jeff Starcher and Chief Deputy Jason Chang has recently completed flash bang operator training, and chemical/impact munitions training through Combined Tactical Systems(CTS).
Sheriff Jeff Starcher, who holds an area of expertise in drug investigations, had previously completed Drug Interdiction training, stated, it's his goal to have all sworn members of the Calhoun Sheriff's Department certified in the area of Drug Interdiction, to further the department's mission to continue to improve drug interdiction efforts, and continue to eradicate the drug problem in Calhoun County.
Upon Deputy Myers' graduation from the West Virginia State Police Academy, the Calhoun County Sheriff's Department will have a fully certified staff of law enforcement officers, graduates of the WV State Police Academy.
Sheriff Starcher stated that Deputy Myers has completed 10 weeks of his 16 week basic training program, with training being suspended until further notice following precautions resulting the COVID-19 virus outbreak.
Deputy Myers, who was slated to graduate from the West Virginia State Police Academy on April 24, will likely have his graduation date pushed back, in order to make up any required training.