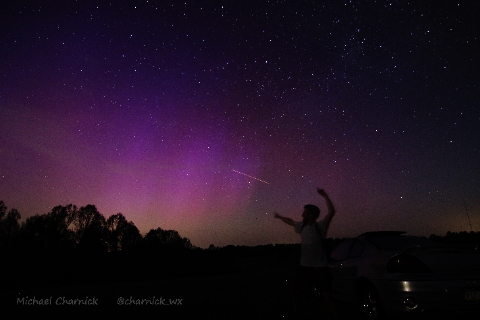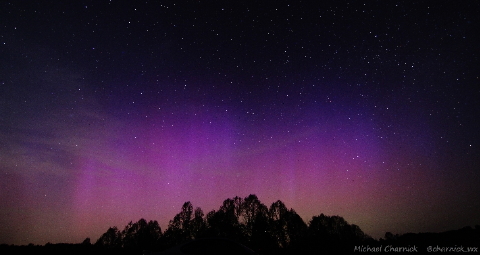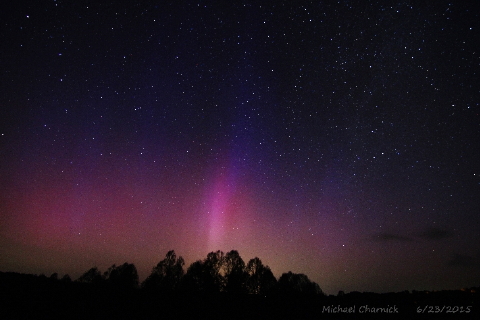 Photos by Michael Charnick
"The Aurora Borealis, or northern lights, were spotted from none other than Sunny Cal itself," says amateur astronomer Phil Creed.
A photographer Michael Charnick went to Calhoun County Park and got several photos of the event.
The latitude of Calhoun, 38.9 °N is unusual for the Northern Lights to be visible, but not unheard of, although further south they have been documented. During the Civil War, The Northern Lights were visible shortly after nightfall during the Battle of Fredericksburg.
Photographer Charnick said, "It was my first Aurora!"
He set-up with cautious optimism. "First light of Aurora around 11:30 p.m., Three brilliant, visible-to-naked-eye, displays of pink-hued Aurora with the last ending around 1:30 a.m. What an unforgettable sight at 38 degrees latitude," he said.
See also FANTASTICAL PHOTO FROM CALHOUN PARK