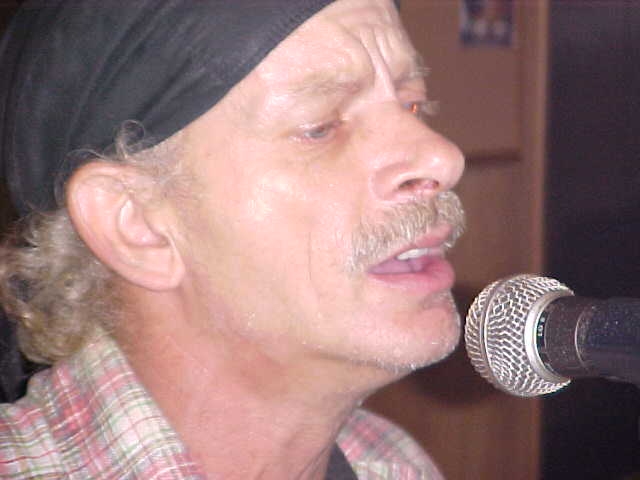 Kevin Wease just keeps on a'playin' that ole time rock 'n roll
"I guess I'll play music 'till I keel over, and then I might come back a play a tune or two," said rock and roll musician Kevin Wease. Wease and his band - Nightwolf - practiced last night in Kevin's garage at Big Bend.
"I've been doin' it for over 40 years," he said, and Wease's grin, shaking head and body motion indicates he still enjoys every minute of it.
Band members Joe Miller and Chuck Kendall are not newcomers to playing in a band, both have been at it for over twenty years. Drummer Richard "Bones" Radcliff said "I'm the newcomer."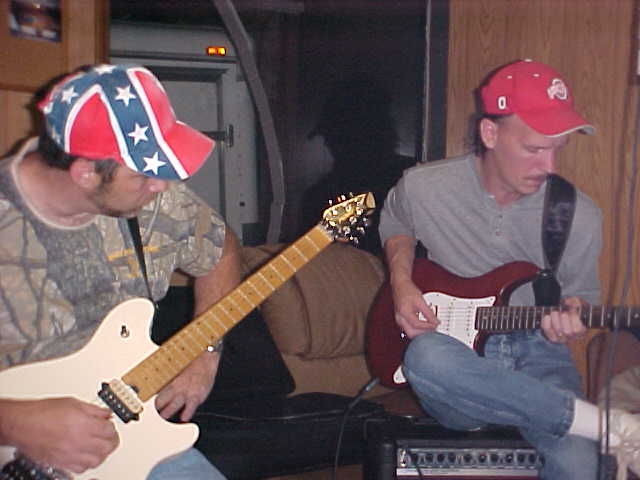 Joe Miller (left) and Chuck Kendall have lots of years at rockin'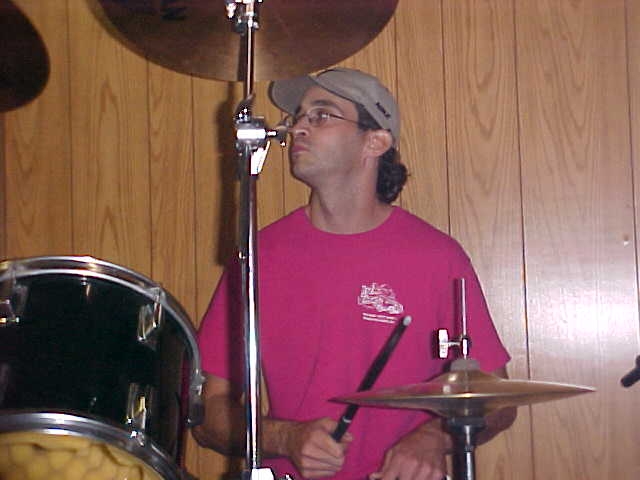 "I'm the new guy," says drummer Richard "Bones" Radcliff
The band has been working on some original music, but mostly they will be playing some new music and classic rock, and they do it very well.
Nightwolf will be playing at Connections in Elizabeth on November 8 and at the Millstone Inn on November 22.