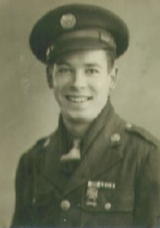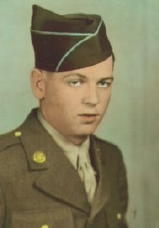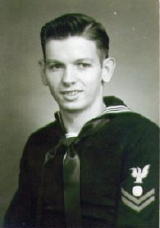 Left to Right: Calhoun soldiers,Harry, Elijah and Victor Whytsell
Photos submitted by Willa Whytsell Townsley
Three sons of Elba E. and Lizzie Blake Whytsell of Richardson went off to World War II. Historian Norma Knotts Shaffer says some Calhoun families had four or five children in that great conflict.
Pfc. Victor E. Whytsell, Electrician's Mate Second Class, enlisted 1943, served in South Pacific, USS Wright, received numerous medals and accommodations.
Elijah D. Whytsell, T4, 101st Airborne, Co. E 506th Paratroopers, enlisted in 1943, receiving numerous medals and accommodations.
Harry E. Whytsell, T5, Co. D 555th Sign AW Bn enlisted in the Army Air Force in 1941, and served in England. He died in 1971 and is buried in the Mt. Zion Cemetery.
Willa Whytsell Townsley is the daughter of Elijah Whytsell.