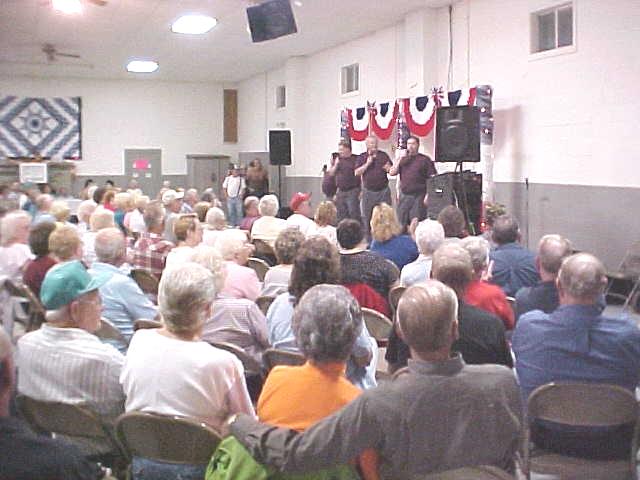 Gospel singers a favorite festival event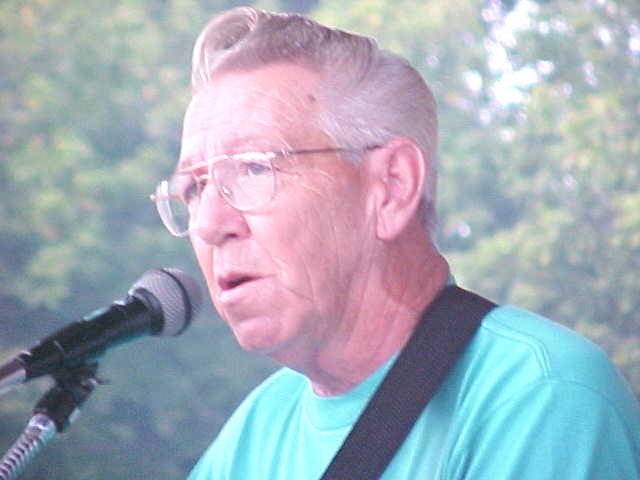 West Forker Sonny Lowers sings a little bluegrass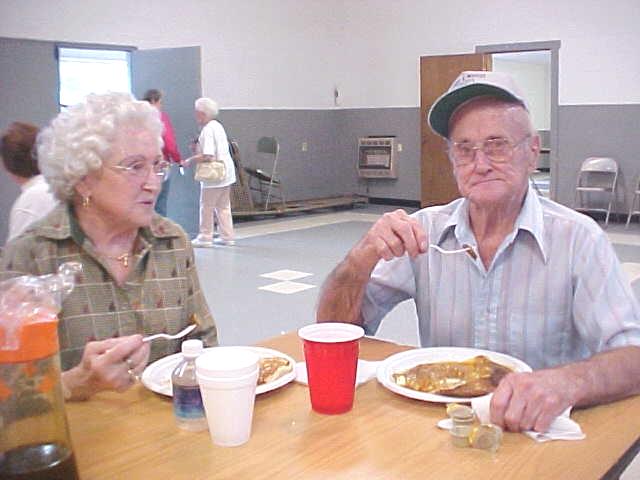 "It is mighty fine eatin" commenting on sausage and pancakes
The Molasses Festival grounds were crowded with Calhoun folks and lots of out of state visitors, most attending the gospel sing or listening to music on the outside stage. The festival has always been a homecoming event for West Fork Valley families from Stinson to Richardson.
The county fair part of the festival was visited by hundreds, viewing vegetables, canned fruit, quilt making, art work, crafts and you name it.
Today the 36th annual West Virginia Molasses Festival Grand Parade will be starting at 1 p.m. with Randall and Blanche Whytsell serving as Parade Marshall's.
A large turn-out is expected for what has been described as an "extra large" parade. The Calhoun County High School Red Devil band will perform after the parade, according to Paul King.
Saturday morning events include molasses making demonstration, volleyball tournament, a musical jam session and a civil war re-enactment.
It is also chicken barbecue day, with lots of molasses still available for purchase.
The CEOS quilt drawing will be held at 6 p.m., followed by country and bluegrass music on the outside stage.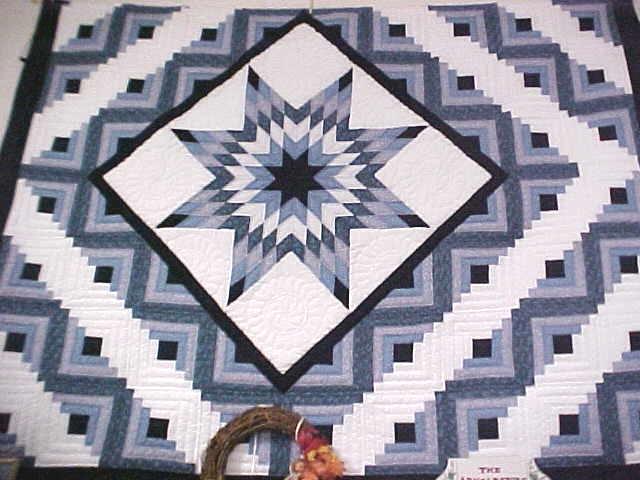 Molasses Festival quilt winner will be chosen today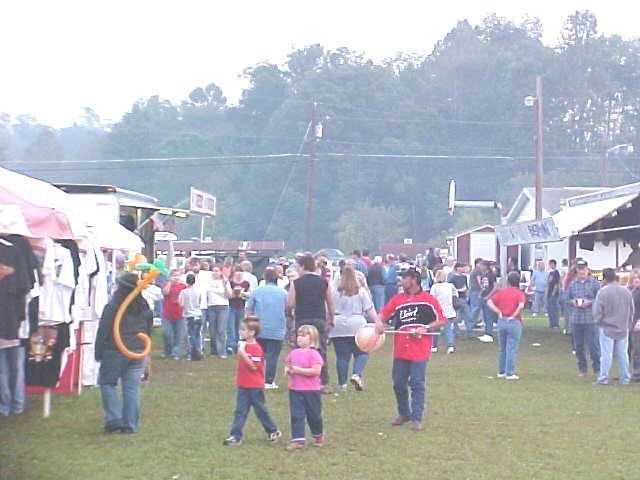 The fairway offers entertainment for young and old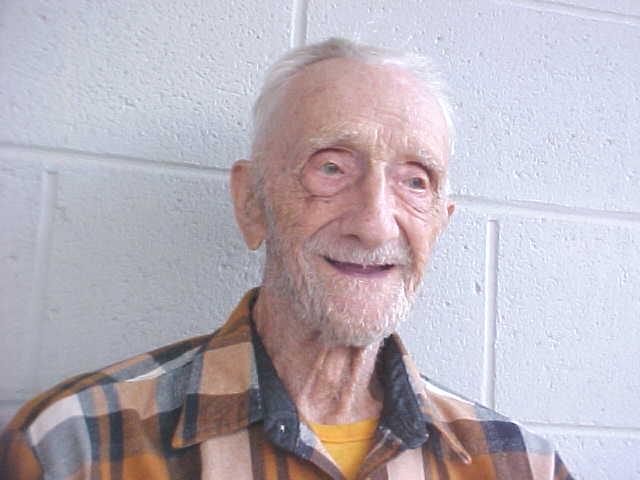 Old-timer Denny Conrad, 95, of Orma, said,
"I've done pretty good to last this long"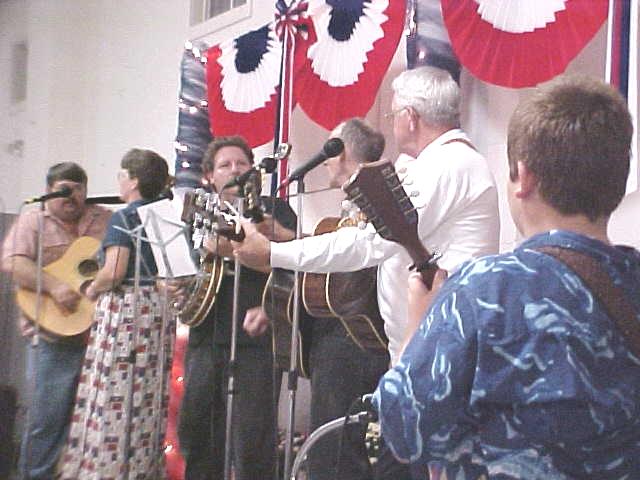 Gospel Jam Group performs for large audience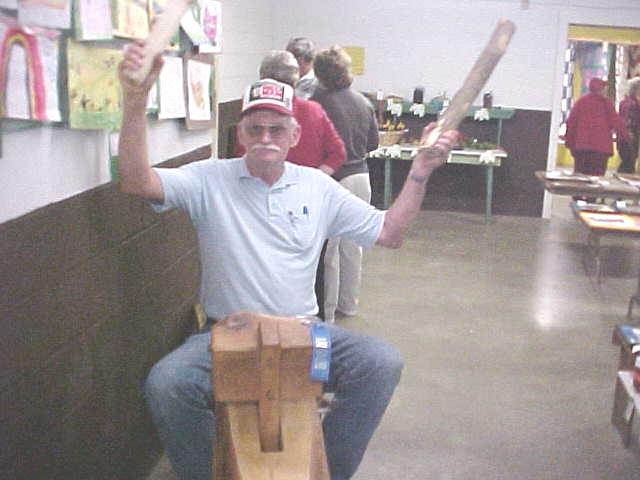 Roy Pursley tries to decide what this device is about - first thinking it was a poor man's exercise machine, but later learned it was a "whittlin' bench"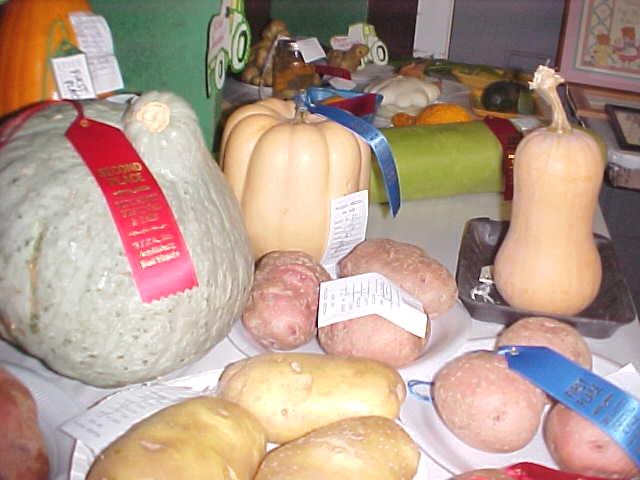 Area farmers brought in sample of 2003 produce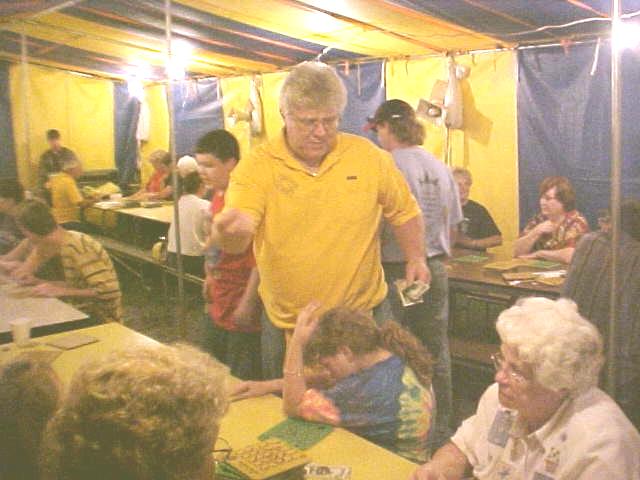 Lion club member John Oshoway helps with bingo fundraiser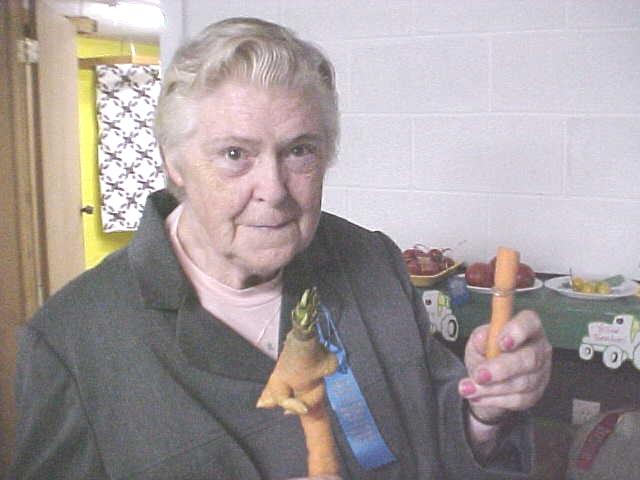 Pearl Conrad of Orma holds her "strange carrots"
the one in her right hand grew through a pop can tab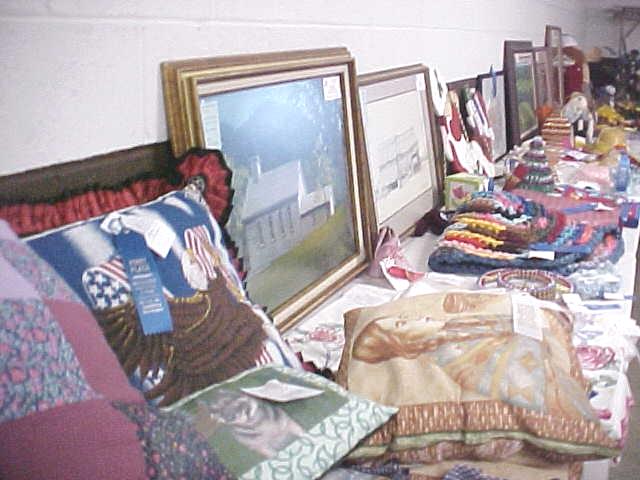 Visitors enjoy the craft room