A stormy and rainy night came to a halt at 10 a.m. Saturday, three hours before the Grand Parade commenced at the 41st annual Wood Festival. The crowd came out for a fine parade.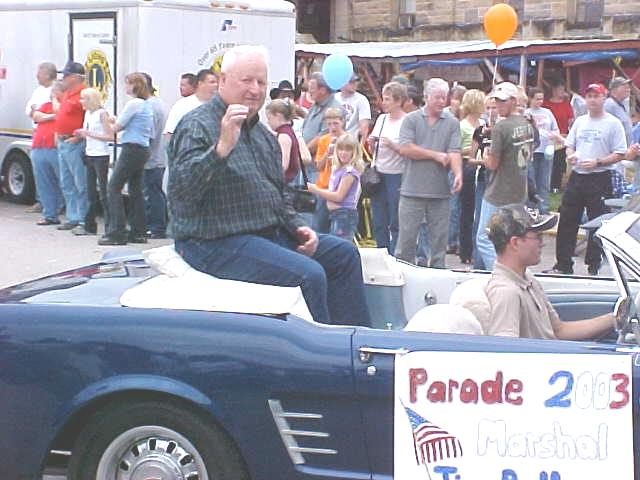 Jim Bell is honored as the Parade Marshall,
after helping with the festival all these years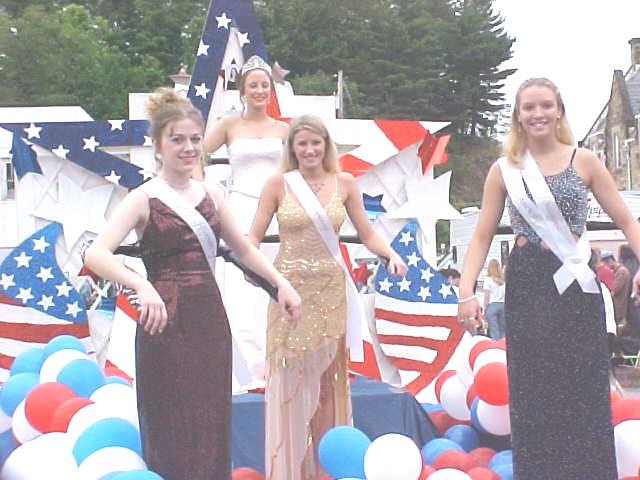 Queen Flora XLI, Victoria Lamont (rear) and her Court, Melissa Hartshorn (center) , Amber Williams (right) and Susan Sullivan (left)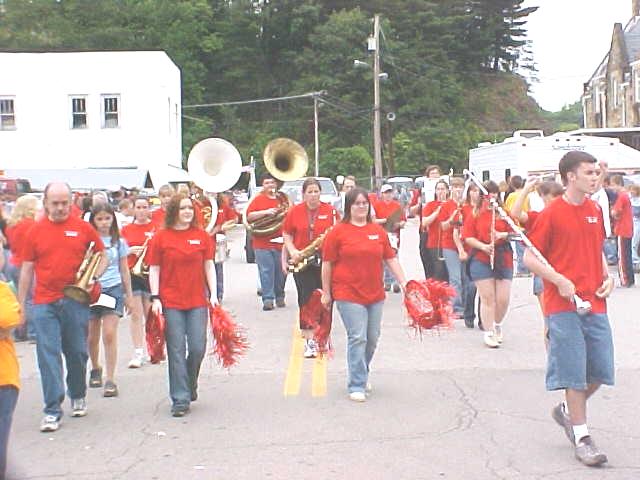 CHS Red Devil Band, a ritual of parade performing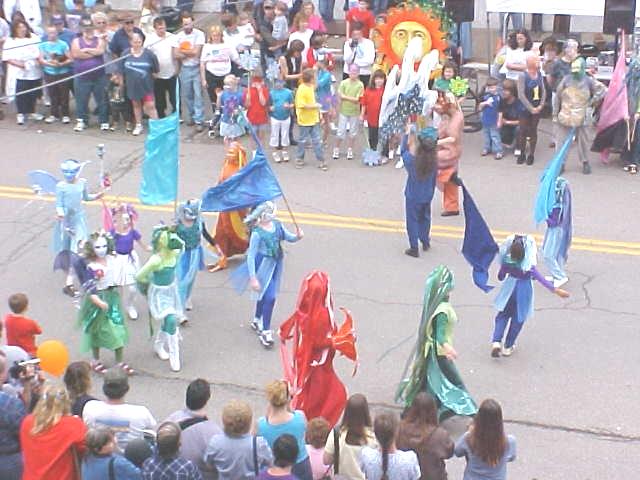 Heartwood in the Hills returns with the annual street performance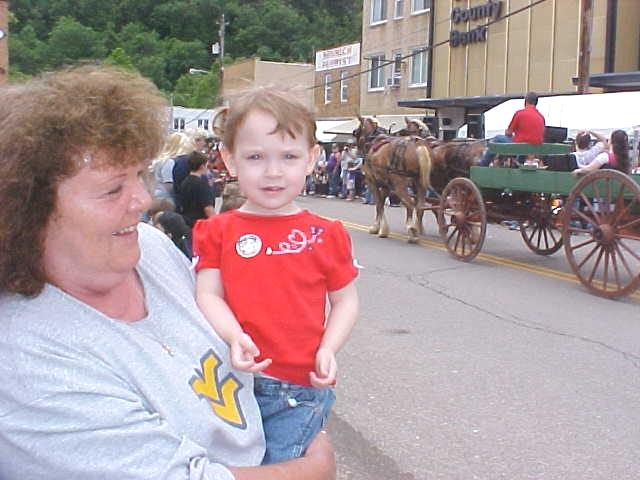 "I love those horsies"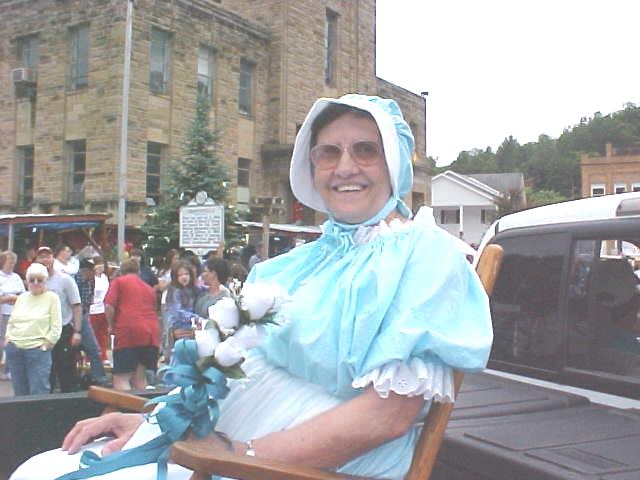 Ruby Shock is Calhoun's 2003 Folk Festival Belle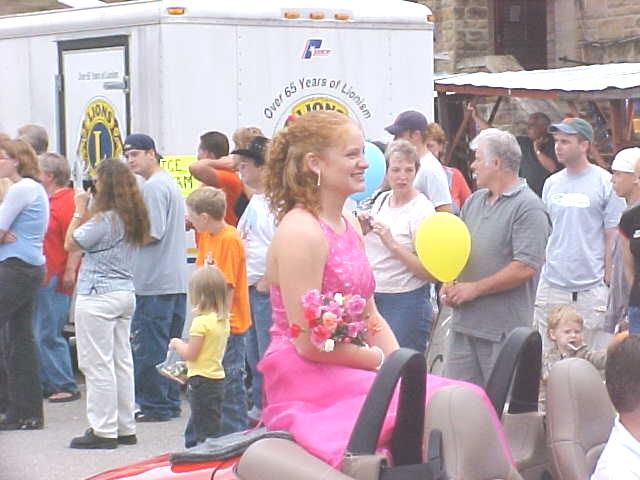 Queen Flora contestant - Katie Hupp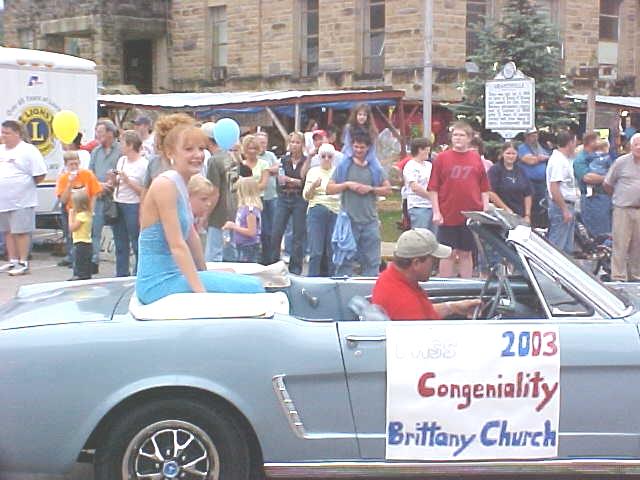 Miss Congeniality - Brittany Church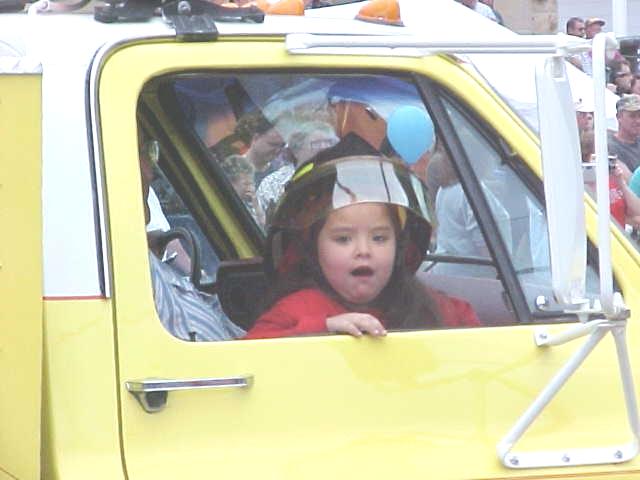 "I wanna be a fireman"
Calhoun's most famous race car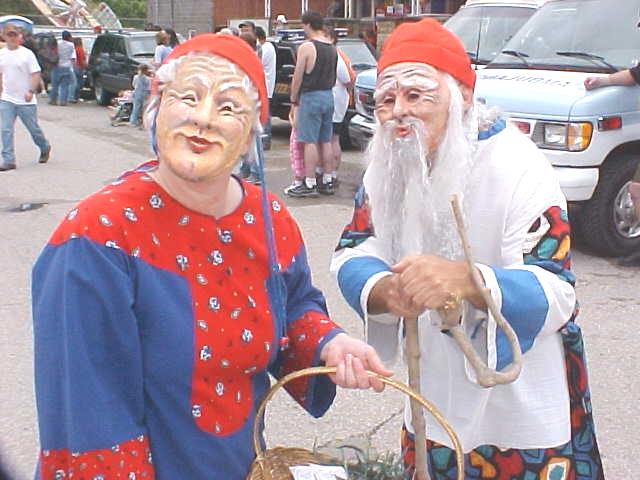 The old man and woman come to town from Heartwood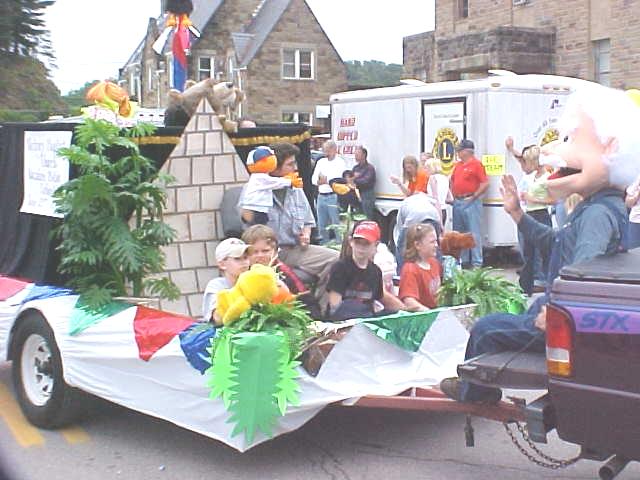 Victory Baptist's puppet show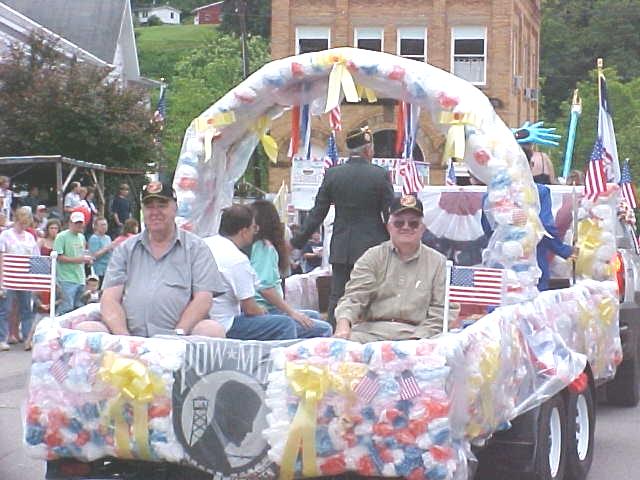 VFW Post honors America's Vets
The rain went away ... a sunny day
More Wood Festival pictures and stories to follow, plus coverage of the Appalachian Bike Classic.