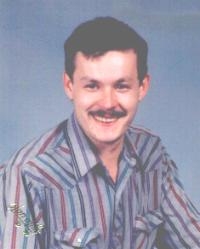 Bond is yet to be set for 34-year-old Bobby Ray Shamblin of Rosedale Road. He has been charged with two murders and is being held in Central Regional Jail.

Shamblin, who is being represented by Clay attorney Jerome Novobilski, will make a first appearance before a judge Friday in Grantsville.

Sgt. J. B. Cooper of the Grantsville Detachment arrested Shamblin within 24-hours after the double murder of Ward Groves, 64, and his ex-wife Mary Hicks, 60.

The couple were found shot to death in bed last Thursday in the Grove's house between Sand Ridge and the Calhoun-Gilmer County line.

Shamblin has been charged with two counts of first degree murder and one count of burglary. Shamblin was arrested, according to the police report, after 16-year-old Ronnie Rush told officers he was awakened at knife point in the Grove's house by Shamblin.

Rush told State Police Shamblin threatened his life (Rush) "if he told anyone what he was going to do."

The report says the shooting then occurred, with Rush being an onlooker.

The report says Shamblin then forced Rush to carry items to "an abandoned truck belonging to Mr. Rush." Rush says Shamblin "drove him to an unknown location on Stumptown Road and threw the two shotguns in the river."

Shamblin has lived in the Stumptown-Lockney area for about 15 years, according to his mother, who lives in Stumptown, a few miles from her son's Rosedale Road mobile home.

Shamblin has worked for several years in logging and timbering.

Mrs. Shamblin said her son and Ward Groves had been friends for several years.

"They helped each other. My son cannot read or write. They were both traders. They would trade anything, anytime, anywhere," she said.

"Bobby let Ward stay with him for a while when he didn't have a warm place to stay," said his mother.

"I cannot believe Bobby did this," said Mrs. Shamblin. "If he did, I wouldn't protect him."

Bobby Shamblin's sister, Doris Tanner of Big Otter, said everybody liked Bobby.

"I believe in my heart of hearts he did not do this," they concluded.

Rush has been charged with accessory before and after the fact, related to the murders.