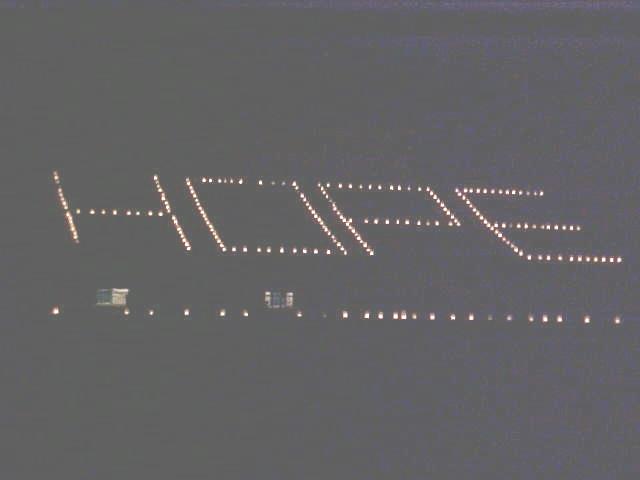 Luminaries are lit in honor of those who have suffered from cancer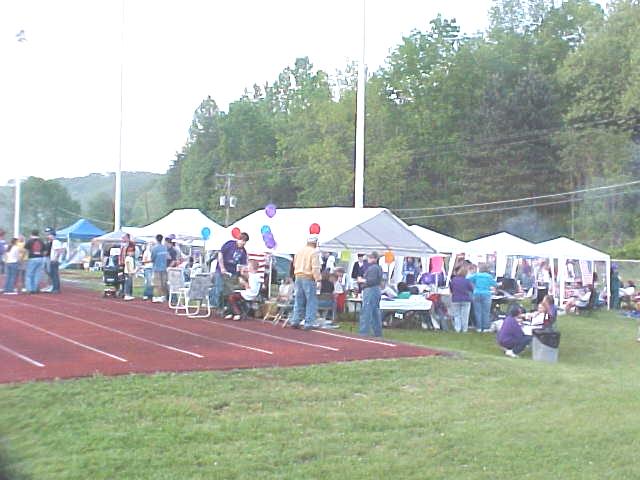 Relay 2003 at GSC stadium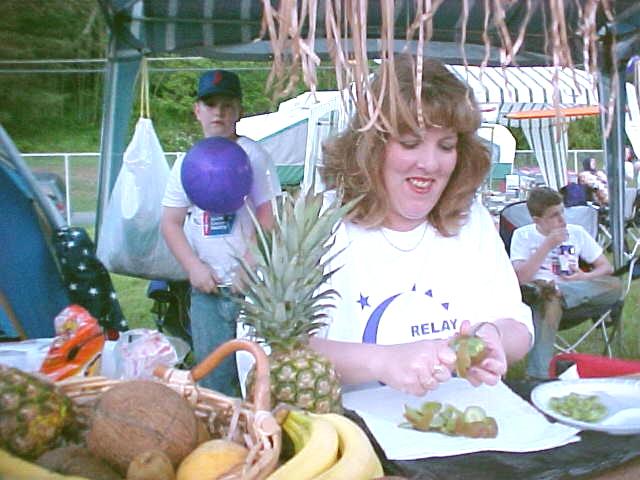 Lori Wilson prepares food for the judges
By Bob Weaver
Relay for Life was held this weekend at the Glenville State College football stadium, drawing a large number of participants from Calhoun and Gilmer County. The fundraiser to fight cancer for the American Cancer Society, brought over $20,000 to the cause from Calhoun residents.
The event is a celebration of life for cancer survivors and time to remember those taken by the disease. The names of hundreds of citizens who have died from cancer were read with the lighting of luminaries around the large field.
Silence fell over the festive event to consider the toll cancer has taken within families, including the name of well-known Calhoun resident Delano Taylor, who just passed away from the disease.
Couples stood by their luminary holding hands, remembering the significant person in their life, and others stood individually in the darkness, sometimes with tears streaming down their face.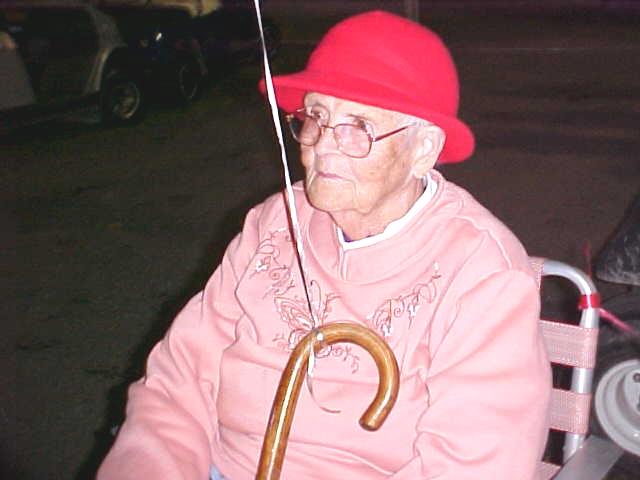 Elva Yoak, 89, walks the track one more year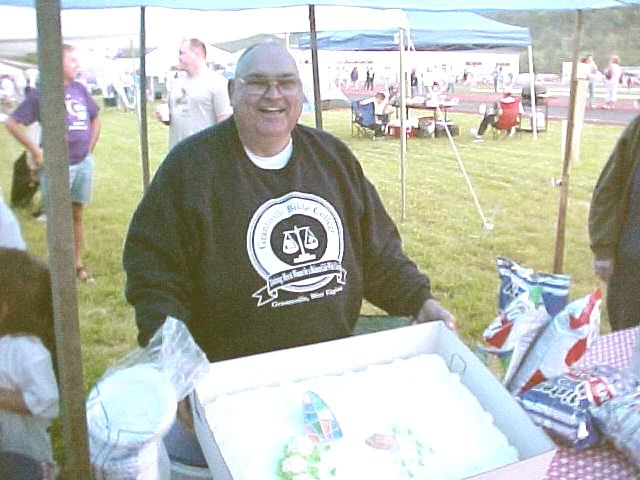 Rev. Harry Siers, celebrates medicare plus one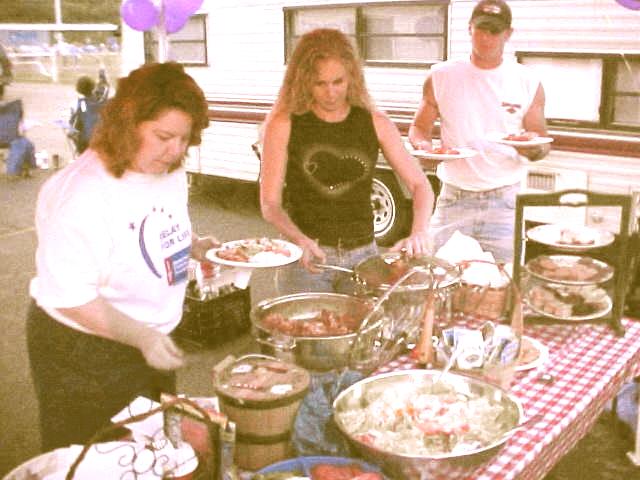 Bosom Buddies have quite a spread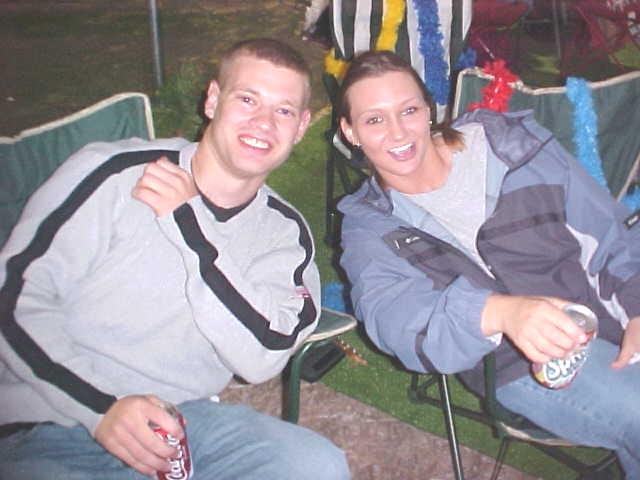 Curt and Ronda rest after the walk
Cancer survivors participated in the walk around the track, and family members joined the walkers later in the event - a walk in the fight against cancer.
It is moving experience to see neighbors and friends who have faced the disease and survived.
Even more important, hundreds of candles lit the word "HOPE" in giant letters across the bleachers of the field.
Relay is also a camp-out and fun event, where the dozen or so fundraising groups come together for an over-night stay. It is sorta like going to camp, often joyful, with lots of food and music. In fact, food tasters come around to judge which group has the best offerings.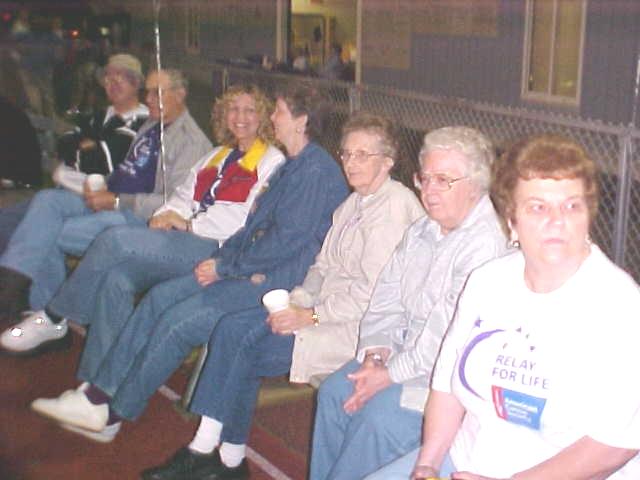 Bench sitters enjoy the evening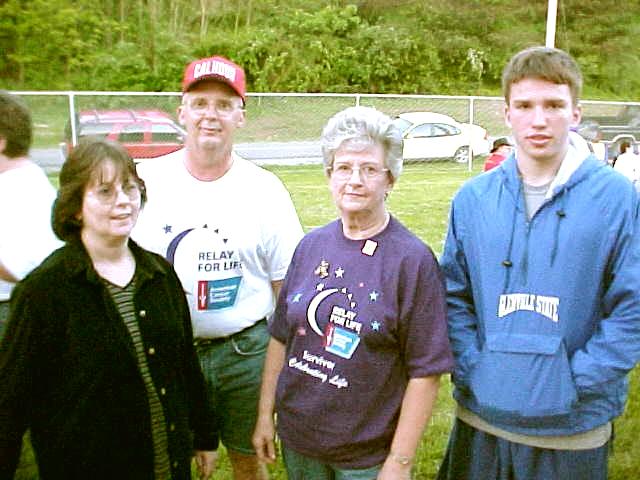 Team workers (L to R) Teresa Robinson, Larry Robinson,
Faye Fitzwater and Ryan "Goob" Fitzwater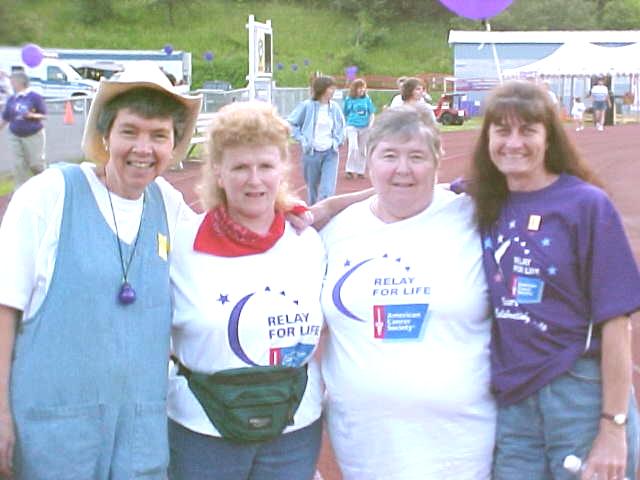 Relay go-getters do their part...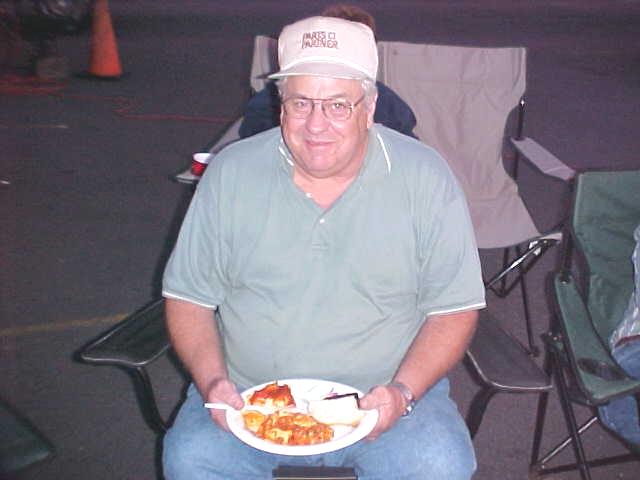 Burl Simers - the old racer takes a break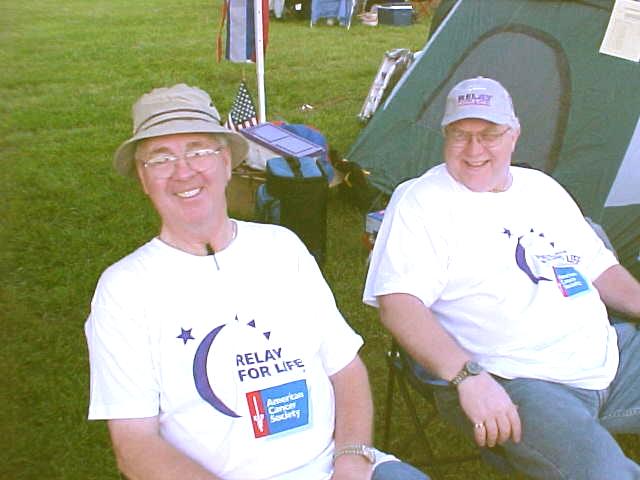 Fitzwater and Oshoway help with "Relay"