Submitted by Brenda McBride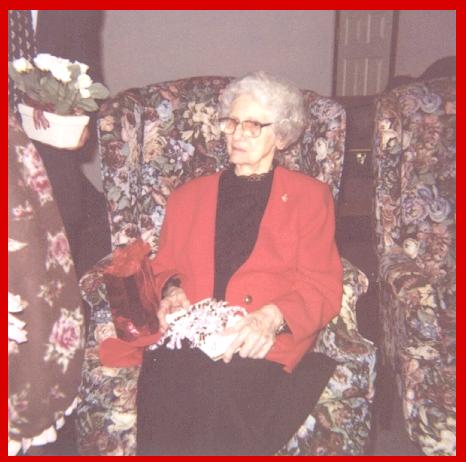 Rena McBride of Calhoun Homes, Mt. Zion turned 96, April 7th. Mrs. McBride's maiden name was Rollins, her husband's name was Charles McBride.
She is the mother of William McBride of Washington, WV, James McBride of Parkersburg, Mary Harrah of Charleston, and Glen McBride Sr. of Mt Zion. She has survived her husband and five other children, Virgil, John, Raymond, Jake and baby Burt.
The Apostolic Faith Tabernacle, pastored by her son Glen McBride, Sr., honored her with a card shower on Sunday Evening. Her sister, Dorothy Whealen is a resident at MHHCC Long-Term Care, and will be 95 in Septmeber.
Happy Birthday!