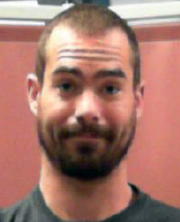 A Pink Road, Calhoun man has been indicted for attempted murder.

State Police arrested William Thomas Abicht, 30, of Pink Road, in December, 2019, charging him with the attempted murder of his girlfriend Jamie Bailey. According to a criminal complaint, she was purposely struck by a vehicle driven by Abicht.

A criminal complaint said State Police interviewed the victim in a hospital, suffering from related injuries that happened at her residence.

The complaint says Abicht pulled into the victims yard, accusing her of having an affair with another man.

The complaint says when the victim walked down to Abicht's car, he grabbed the victim's arm and began driving his vehicle backwards, the victim collapsed to the ground, he then drove toward her as she got to her feet.

The vehicle struck her in the legs, pinning her underneath the car as the accused was "attempting to drive forward over the top of her."

The victim told police she was trapped with half of her body under the vehicle until the accused stopped and backed up, then doing "doughnuts" in the yard, and then leaving.

Police said Bailey had wounds to her legs, back, shoulder and hips, consistent with her account of the incident.

He is lodged in Central Regional Jail.

Indictments returned against individuals are merely charges at this time and are not indications of guilt. All the above Defendants are presumed innocent until proven guilty.