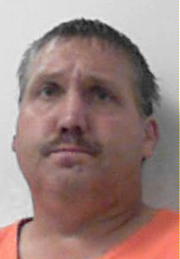 An Arnoldsburg WV man is facing 100 counts of sexual abuse, first degree, and 100 counts of sexual assault, first degree, and is being held in Central Regional Jail with bond set at $750,000 cash.

The criminal complaint indicates the victim, now an adult, said that Tony Lee McCune, 44, had recently attempted to contact her on social media regarding a possible relationship, she then contacted the WV State Police in Spencer.

The victim, according to the complaint, indicates the sexual abuse began when she was ten years old, the assaults continued to 2008.

The assaults, according to the complaint, said McCune and a male accomplice in Arnoldsburg, "would give her mother sleeping medicine" after which they would take turns sexually assaulting her about 100 times over a period of time.

Senior Trooper Z. W. Hartley of Spencer investigated the case, with McCune denying he had recently contacted the victim, allegedly disproved by screen shots of conversations.

The case will likely be heard in Calhoun Circuit Court.