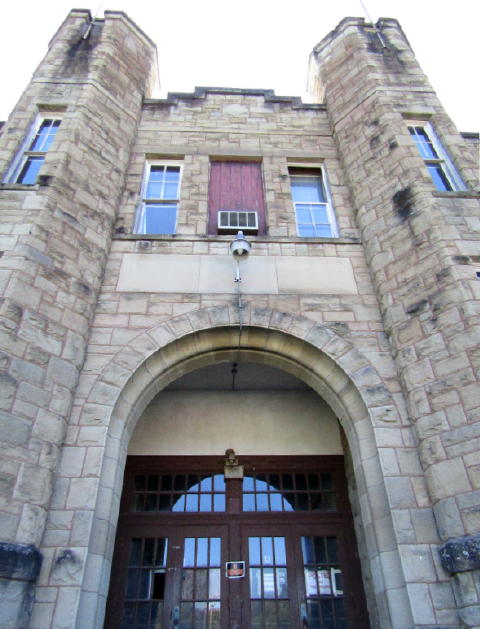 The old Calhoun County High School building in Grantsville, almost 100 years old, saw its last graduating class over twenty years ago in 1998, it is now seeing some significant improvements this fall.
George Kusner, who has retired from the US Navy, and his wife Sherry, residents of Ligonier PA, purchased the site 11 years ago, and now Kusner is working on preserving the historic structure.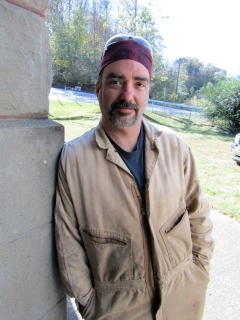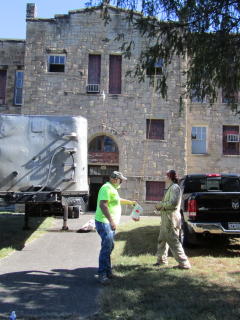 Kusner has some dreams for the old structure
This week, workers are installing a new roof on the building and upgrading the twin towers, while a general clean-up of the building continues.
Kusner said future plans could be to develop the structure as a bed and breakfast, or other facilities that would help the community.
He said over the years a problem with vandalism has persisted, including thieves removing copper wire from the electric grid system.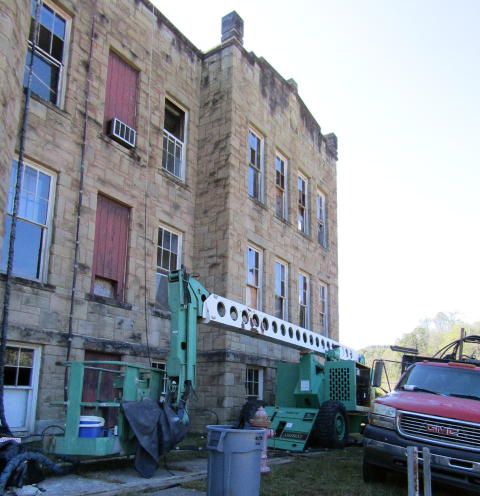 The new roof project is nearly done
Kusner is perhaps the fourth or fifth owner of the property since the school was closed.
The old school is on 2-acres of land in Grantsville, a three-story structure constructed of native hand cut Arnoldsburg Sandstone. The building was constructed in 1921-1925.