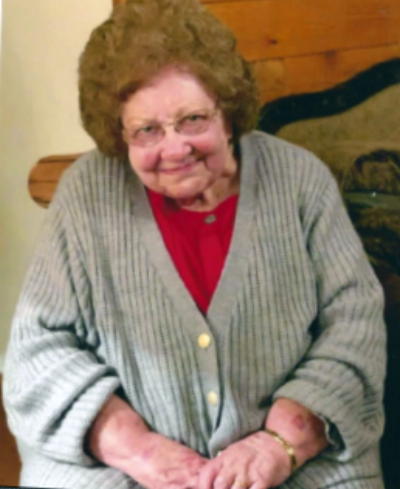 Genevieve Smith, a long-time educator in Calhoun County Schools, has been named, Parade Marshal for the 2019 Molasses Festival parade which will feature the theme, "Sure Is Sweet at the Molasses Festival".
She was born Nov. 17, 1935, at Nicut, WV. She is the daughter of the late Claude and Mabel Newel. She married Emmons Smith Feb. 2, 1964. This marriage was blessed with two children-Randal (Kandas) Smith and Shelley (Joe) Lynch and later with four wonderful grandchildren, Nicholas and Makayla Smith and Trevor and Reagan Lynch.
Genevieve graduated from Calhoun County High School in 1953. She attended Capital City Commercial College in Charleston, WV and received a stenographic certificate in 1954. She was employed by Jefferson Standard Life Insurance for seven months and then to Rubber Fabricators in Grantsville, WV.
She left Grantsville in the summer of 1955 and enrolled at Glenville State College where she received an AB teaching degree in 1959. She began her teaching career in a one-room school at Lower Nicut in 1957, on a ninety-six-hour certificate. This assignment lasted 6.5 years. She has fond memories of those years. The school had few supplies, no water, a coal stove and two outside toilets, but the children and teacher had spirit.
During the winter months, at noon, the students and their teacher, built snow forts, snow balled, went sleigh riding on tin, and skated on the creek. In the spring and fall months, they played baseball, long town, marbles, and a variety of other games. The students and teacher played hard but studied harder. They walked to and from the school in all kinds of weather, but she says, "I would love to do it all over again. Those were the good ole' days."
When the Lower Nicut School was closed, Genevieve went to a two-room school at Beech Grove for 2.5 years. She taught grades 1-4. By this time, she had two children of her own and chose to stay home with them for 5 years.
After teaching in one and two-room schools and staying home, she became employed at Minnora Grade School for 9.5 years where she taught 5th, 6th and 7th grades.
She says, "Teachers, students and parents helped with many projects at Minnora and Arnoldsburg. They built floats for the high school homecoming parade and they helped make money for trips to the Ringling Brothers and Barnum & Bailey Circus in Charleston, WV, to Kings Island and Washington, D.C.
She says, "I have had a good life. I thank the Lord for a long life. I like this place, but I know it can't compare with the joys of heaven."
She is a member of Louisa Chapel Methodist Church. She has taught a Sunday school class at Albert's Chapel Church since 1997.
Her greatest interests are the Lord, family and friends. She is a loving mother and grandmother and was a dedicated wife for 48 years.
One of her favorite pastimes is going to the "Y" Restaurant to eat and talk with friends. The employees even help her across the street. She loves them all.