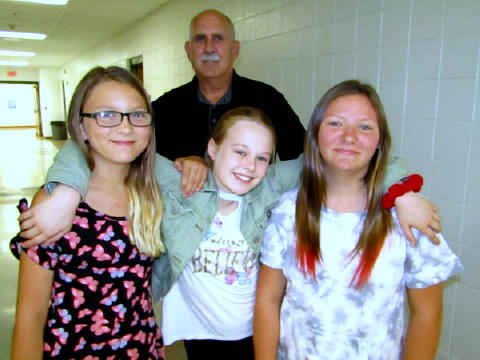 Group of students above with instructor Cosgrove (L to R) Trinity Periso, Rylie Gerlach, Lexie Bunner (not shown Brealle Arthur) are working on an Egyptian Labyrinth for Molasses Festival, a calming but sometimes scary experience for those visiting the booth. There are questions and prizes too.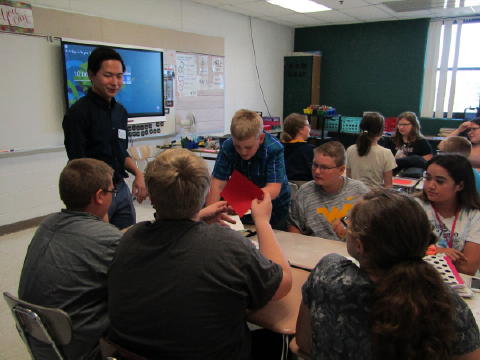 Middle school students were able to experience a small part of the Japanese culture with a visit by Masahiro Yamaguchi (above) Japan Outreach Activities and Presentations Coordinator at Glenville State College. Students learned about school life in Japan, common food items, basic geography, their writing and learned a little Japanese. They also created origami art, and participated in a chopstick challenge.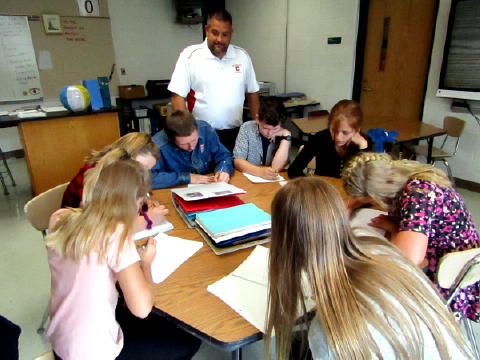 Instructor Josh Johnson helps team with planning a project
By Bob Weaver
If you visited Calhoun's Middle School on Thursdays or Fridays this year, youÂ've seen a hub of activities, filled with empowered students working on a variety of projects, says instructor Dan Cosgrove.
The students have been asked to "own a culture" to develop their Projects Based Learning.
The school hopes to put more of the responsibility of learning on the student's shoulders, empowering them to make decisions to emulate a high functioning workplace.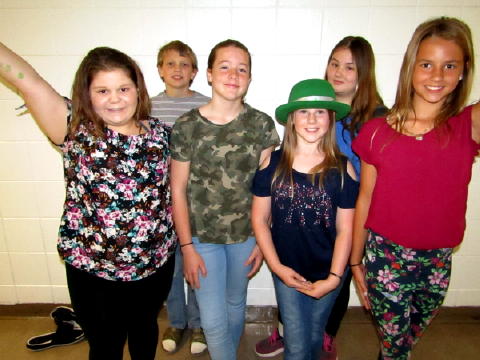 Working on Irish Project (L to R) Rose Johnston, Riley Carper,
Abagail Waldron, Lidsey Nettles, Jessica King and Eliza Miller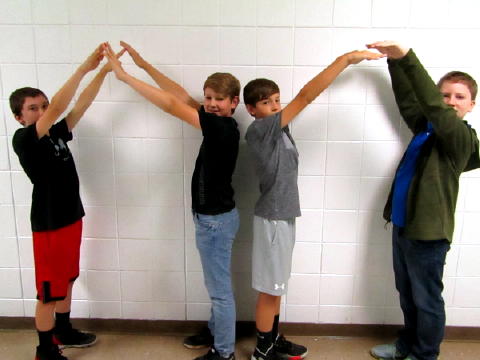 Working on Italian Project (L to R) Landon Church,
Logan Tingler, Kaden McCormick and Maxwell Alred
Students will work on authentic projects throughout the year, taking various roles, from supervision, designing, marketing, etc. The first project 6-8th grade students are working on, is to build community relations with the Molasses Festival by bringing activities to the festival.
These activities include data collection by the math department, a table-top design to transport sugarcane to the festival and carnival type games by the science department, a play or skit by an 8th grade English/Language Arts group, and a world culture experience from the social studies department.
These will be showcased on Friday at the Molasses estival, while the elementary students are attending.
An example of the empowerment is a group of students working on an Egyptian experience, wanting to contact local news outlets as part of their marketing.
They were given the green light and made contact with the Hur Herald and the Calhoun Chronicle. They are hoping to visit WVRC for a Public Service Announcement.
The learning groups has energized the classrooms, which often spills into the hallways to work on projects.