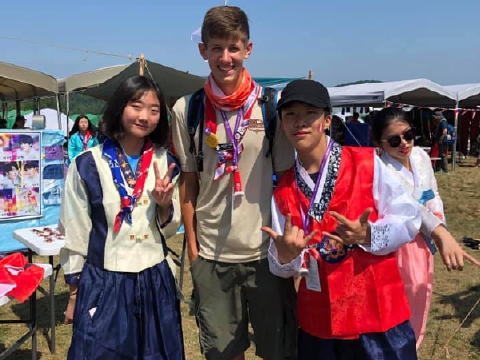 Jordan Yoak, Eagle Scout, Troop 39, of_Grantsville, WV recently returned from a 12 day stay at the World Scout Jamboree 2019 held at The Summit Bechtel Reserve in Mt. Hope. Jordan is the sixteen year old son of Eddie and Donna Yoak of Grantsville.
The Summit Bechtel reserve spreads over 10,000 acres. The last World Jamboree held in the United States was in 1967 and it was held in Idaho.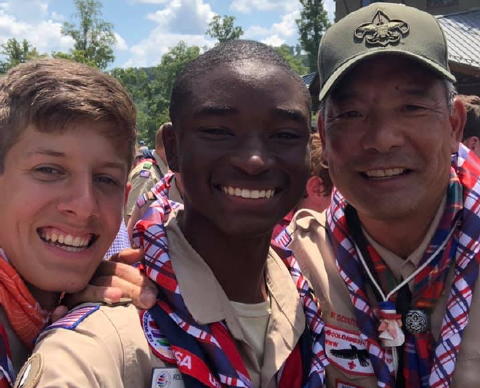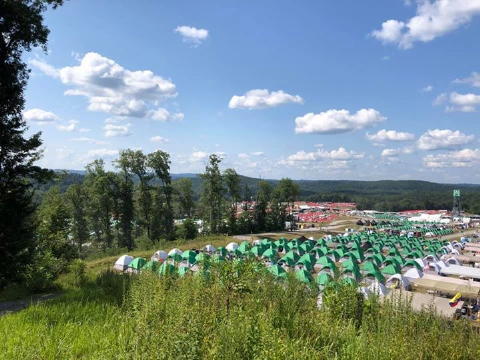 Approximately 40,000 scouts from 150 countries participated in this 12 day event. There were many activities for the scouts to participate in like zip lining, rock climbing and rappelling, scuba diving, shooting sports, stand up paddle boating, skateboarding, white water rafting with a group of scouts from Norway and Italy, on the New River and multiple other activities.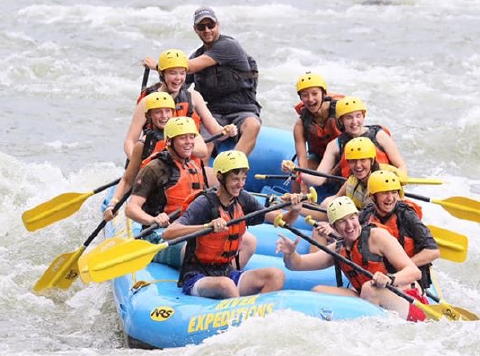 Jordan also participated in the photo op with the National Eagle Scout Association with over 1200 Eagle Scouts.
Jordan was tired when he returned home, having very little sleep, dealing with elevated temperatures, sleeping in a tent for 12 days and walking approximately 10 miles a day, to attend the activities then returning to camp.
Visitors were allowed on certain days of the 12 day event, Jordan's parents visited on a Sunday afternoon.
During the Jamboree, scouts trade items such as patches, money and neckerchiefs.
During one day of the Jamboree all activities were shut down to have a Unity Day. Scouts were encouraged to mingle around and see how different cultures effects on scouting.
Jordan spent the bigger part of that day to trade items with the Korean Scouts. He was finally successful in getting three patches for his Grandpa, who had served in the Korean War. Jordan had heard many stories from his Grandpa from his time served in Korea and was proud to bring those patches home.
This was Jordan's first scout outing without his Scout Master's Larry R. Baker and his dad.
Family members said he did an amazing job, their guidance over the years proved successful.
Jordan said he had a wonderful time, stating that it was an experience he would never forget.