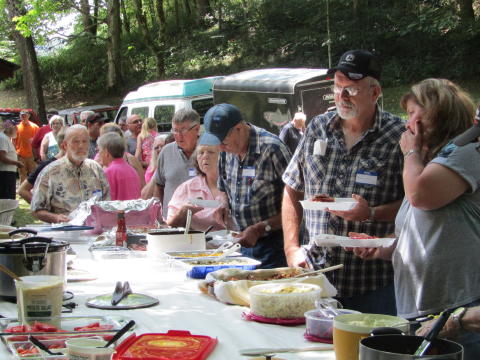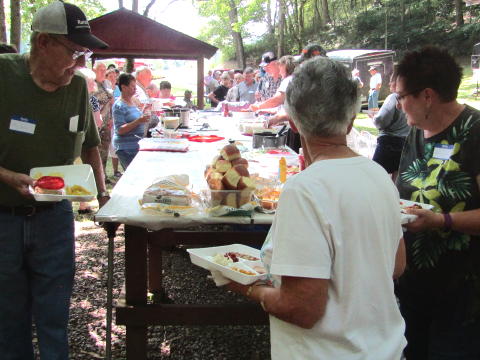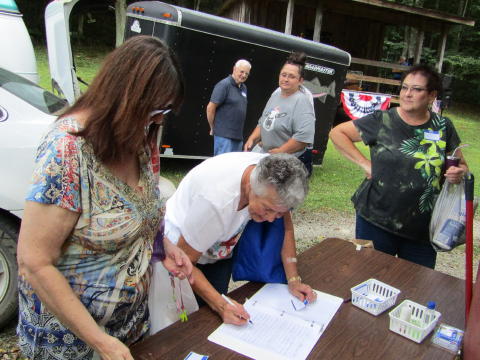 The Whytsell Reunion and Gathering was held last Sunday in the wooded grove of the Whytsell Park, between the long gone villages of Rocksdale and Richardson on the lower West Fork of the Little Kanawha.
The gathering, which is likely going on 50 years, has been carried on by Marvin and Peggy Whytsell Stemple, with the annual singing of Randall Whysell's "My West Fork Valley Home" by Charley McKown.
The most notable feature of the reunion is the absence of about 150 folks who once frequented the event, now in the great beyond.
Left to enjoy, some great country cooking and lots of visiting and talking.
Family reunions, once a part of the social fabric, are dwindling in numbers and in many cases no longer held.
A 2019 SCRAPBOOK