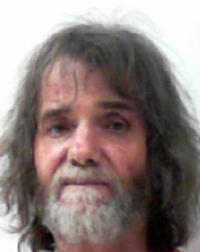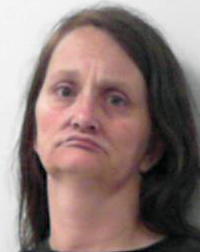 Lasio Mark Nemeth - Leila Fay Hardway
Roane County State Police accompanied by Roane County deputies, arrested two people in Calhoun on charges.
Lasio Mark Nemeth, 58, of Pink Road, was originally charged with possession with intent to deliver a controlled substance, that charge being dropped because probable cause was found. He was charged with a prohibited person with firearm, obstructing law enforce.
However, in the criminal complaint, the report indicates that Nemeth threw a bag from a window that officers say contained 4.4 grams of a substance identified as crystal meth. Leila Fay Hardway, 47, of Otto Road, Roane County was charged with person prohibited with firearm, with a conspiracy charge being dropped.
They have been incarcerated in Central Regional Jail.
Braxton authorities have arrested a Braxton County duo.
Fred Lee Justice, 41, has been charged with burglary and conspiracy.
Stephanie C. Dunbar, 22, is facing similar charges.
They are in Central Regional Jail with bond set at $10,000.
Braxton authorities also arrested Randy Allen Tinney, 53, he was charged with petit larceny and incarcerated in Central Regional Jail.
Arrested in Roane County Saturday was James Allen Plummer, 40, charged DUI-1 and Jordan Scott Harris, 27, charged with domestic assault. They are in Central Regional Jail.