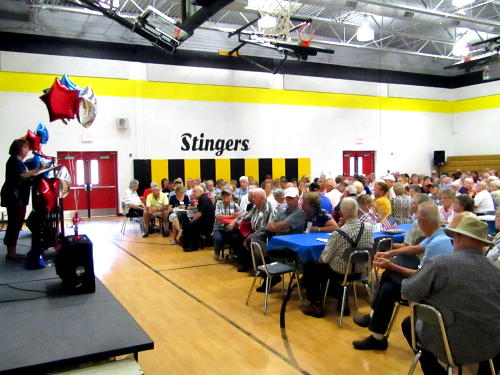 Jean Simers welcomes 31st alumni gathering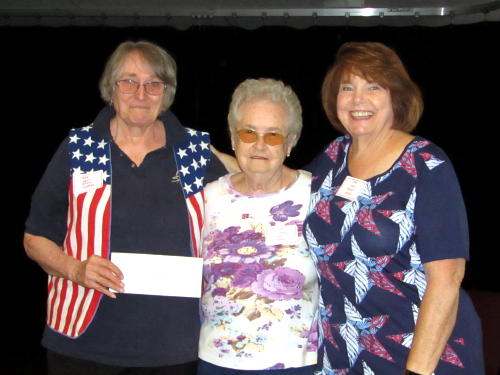 The Class of 1959 donated $100 to the alumni group
and $100 to Calhoun Christmas Connection (L to R)
Carol Sloane, Joan Ward and Jean Muncey Simers accepting
Over 200 graduates of Calhoun High School attended the annual alumni reunion at Arnoldsburg Elementary School Saturday, meeting old acquaintances, taking photos and enjoying a luncheon.
Jean Simers welcomed the alumni, giving a special recognition to veterans, and reminding those attending that help is much needed to volunteer for future events.
Most of those attending graduated from the county's original school at Grantsville, which was closed in 1998 after 77 years, with the opening of a new facility at Mt. Zion.
The gathering was held at Arnoldsburg because of remodeling at Calhoun Middle-High School.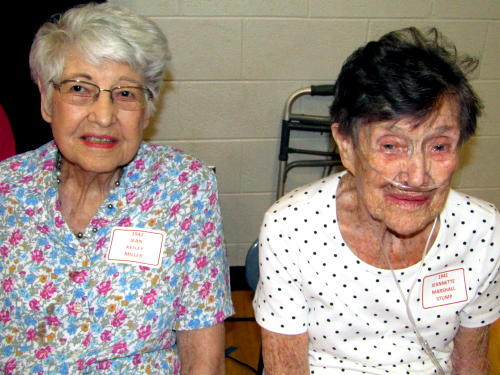 The oldest graduate attending (R) Janette Marshall
Stump (1941) with Jean Kelley Miller (1942)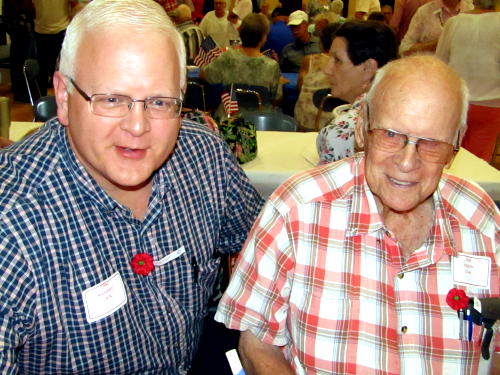 Dr. Richard Cain (1980) with his dad, long-
time Calhoun veterinarian Dr. Joe Cain (1945)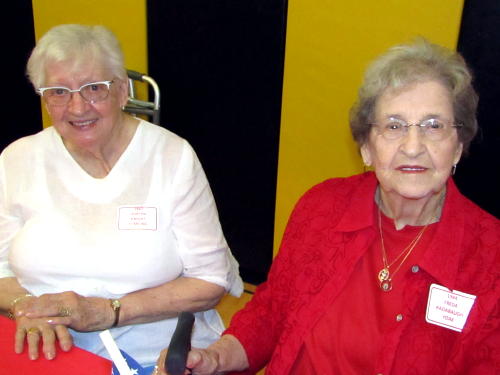 Freda Radabaugh Yoak (1944) on right
with Dortha Knight Starling (1947)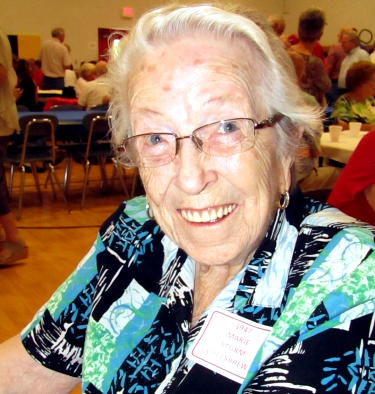 1947 grad Jean Sturm Cheesebrew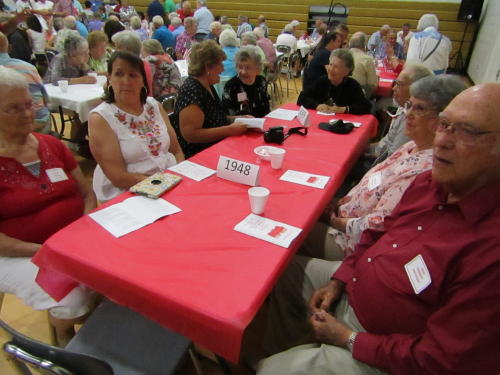 1948-49 alumni
SPEAKERS FOR ANNIVERSARY CLASSES: 70th Anniversary, Class of 1949 - Patty Roberts Wyatt spoke about the changing times after World War II.
60th Anniversary,Class of 1959 - David Hathaway recalled stories from high school days.
50th Anniversary, Class of 1969 - Debbie Robinson Campbell recalled the 60s, a time when women asserted their personal rights, and perhaps a highlight from that era, Campbell tossing a well-worn "free at last" bra into the audience.
40th Anniversary, Class of 1979 - Curtis Walker gave credit to his high school teacher Marvin Stemple for helping launch his career in the greater world.