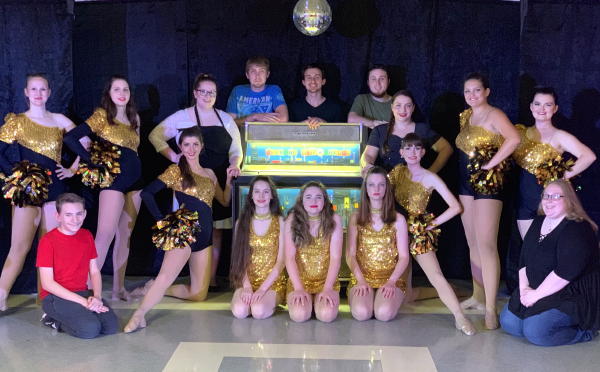 Dinner, dancing, singing, theatre and more, was held at the Arnoldsburg Community Building this past weekend. The public came and enjoyed the evening Dining-In with The Calhoun Cabaret, who traveled back in time to Roxie's, a 1960s diner, to find their way into the 1970s.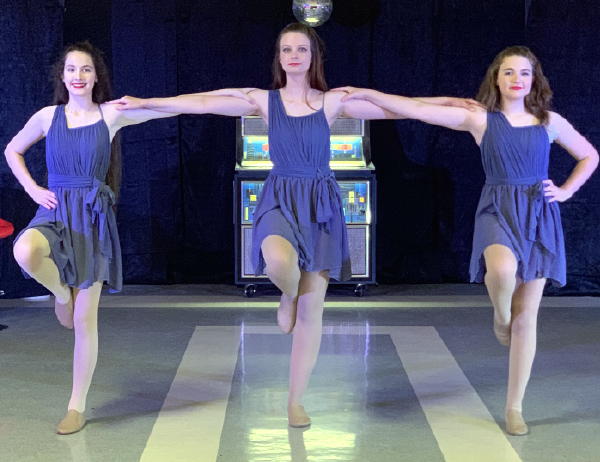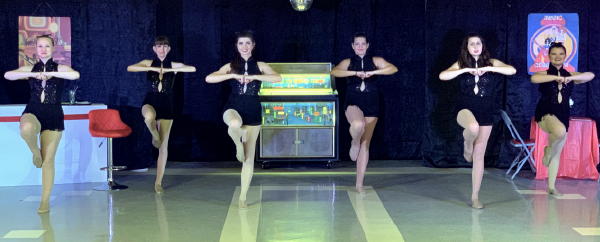 Dancers for the event were Addie Shimer, Cierra Hickman, Jocelynn Heiney, Mary Bever, Marlee Hall, Caroline McCumbers, Mercy Collins, and Jon Collins.
Junior Cabaret Dancers are Lauren Lovejoy, Katey Bever, and Jessica Fischer.
Singers included Erica Greathouse, Marlee Hall, and Caroline McCumbers.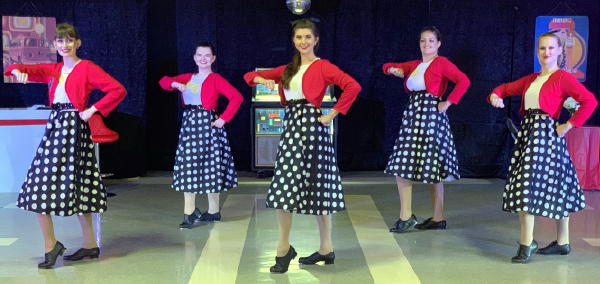 Theatre members are Trey Heiney, Erica Greathouse, Caroline McCumbers, Skylar Summers, Mary Bever, Marlee Hall, Jessica Fischer, Lauren Lovejoy, Katey Bever, and Jocelynn Heiney.
Stage Hand Mindy McCumbers. Sound by Skylar Summers and Jon Collins Lights by Tyler Cain. The Script and Choreography is by Mercy Collins.