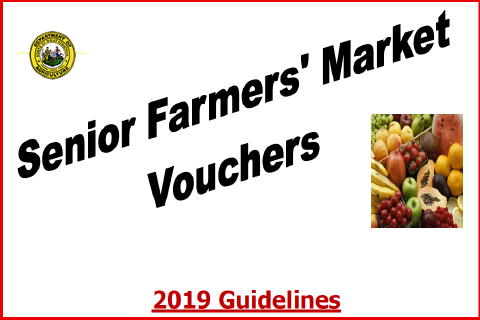 1. Must be at least 60 years of age. Must show ID proof of age.
2. Must fall within the income guidelines for household number.
3. One booklet of vouchers per household.
4. Coupons can be only used July 1 - October 31, 2019.
5. If unable to physically come to CCCOA a proxy is accepted and must include address, phone number, and signed permission.
Vouchers are available beginning Wednesday, July 10.
See Brenda Sisson at Grantsville or Marty Park at the West Fork site for coupons.
Each participant will receive the following:
*Booklet of coupons
*Eligible list of foods
*List of participating farmers markets
Please call Calhoun County Committee on Aging [CCCOA] for more details or information 304-354-7017.