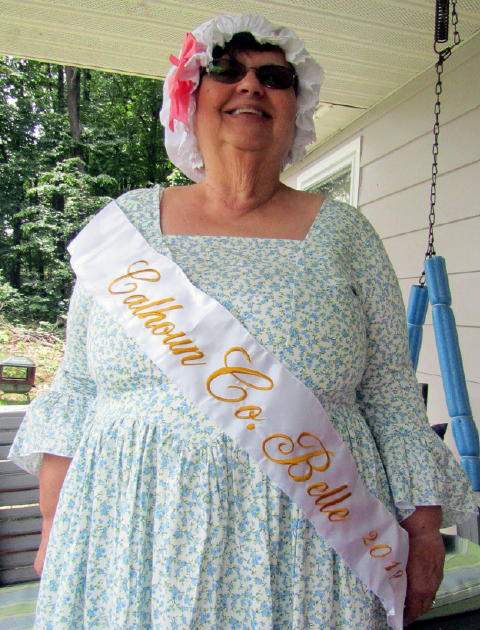 "Being chosen as a Calhoun Belle is a real honor," said Karen Yoak of Grantsville, who was chosen as the 2019 Folk Festival Belle by the the Rush Run CEOs, the last CEO club in the Calhoun County.
"I'm joining a number of other Calhoun relatives who have been given the honor over the past 62 years," she said, this year's West Virginia State Folk Festival is set for June 20-23 in Glenville.
Karen is the oldest child of the late Harold and Lenore Collins, graduating from Calhoun High School in 1967 and is married to Jim Yoak, they have two daughters, Angela and Stacy of North Carolina, and three grandchildren.
She has been a 40 year community servant, being a Calhoun EMT, personal care provider through the Committee on Aging, member of the Grantsville Lions Club, Grantsville Volunteer Fire Department, 4-H programs, and a member of the Pleasant Hill United Methodist Church where she serves as a lay speaker.
In her free time she likes to camp, travel, play the piano and dulcimer, cook and do embroidery.
Addie Fitch is the first Jr. Belle from Calhoun. No other information available.