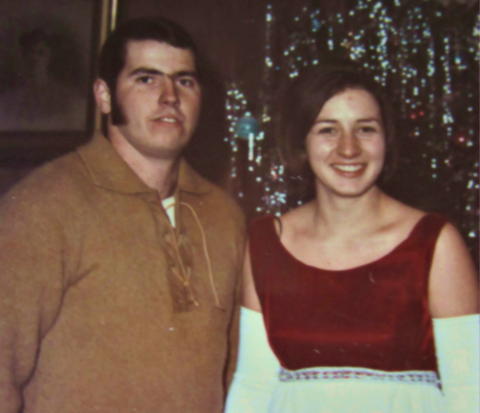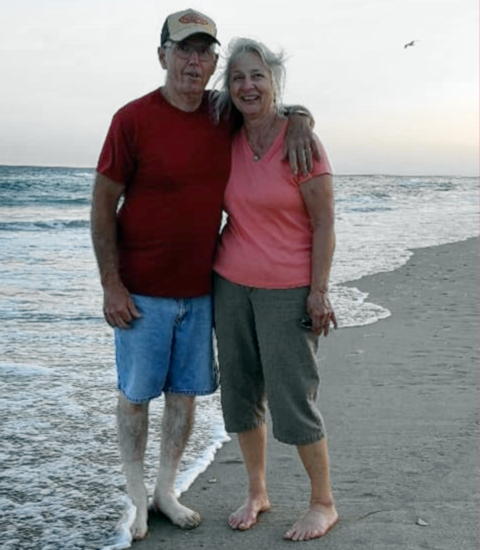 Story and photos courtsy of daughter Amanda, Tingler, of Tennessee
That song "Summer of 69" has a special meaning for my parents, Wayne and Ida Wager, because this is the summer they were married fifty years ago.
My dad is originally from Calhoun County and my mom is from Grafton. My dad's roommate in college was also my mom's cousin and that is how they chanced meeting each other.
From the stories I have been told, he first fell in love with her yearbook picture and wanted to know who she was. It was only a short time later that they went on what they told their family was a "fishing trip" and came back married! They have been happily married ever since.
When I was around two years old, my parents settled in Creston because they found an ideal property with acreage with an old farmhouse on it. It was here they raised my older brothers, Justin and Dexter, and me. They worked very hard to provide for us and many special memories were made during these years on the farm.
The nearby woods provided the lumber needed to build a new house, and they still live in it today. My dad was a math teacher at Calhoun County High School for thirty years. After being a homemaker for many years, my mom went to work for the U.S. Postal Service and had a successful career as postmaster for the local community. They are both now happily retired and enjoy spending time with their family and grandchildren.
My parents have seven grandchildren, Tyler, Dylan, Bethany, Ryan, Cole, Flora, and Sophia; and two great-grandchildren, Tanner and Sawyer.
We will celebrate my parent's Golden Anniversary with a family gathering at their home on their actual anniversary date of June 9th. We will honor the wonderful life they have together and all they have accomplished in their many years of marriage. And of course, we will celebrate and wish them many more years of joy together in the future.