GRANTSVILLE'S HEY-DEY
Photos From David Hathaway Collection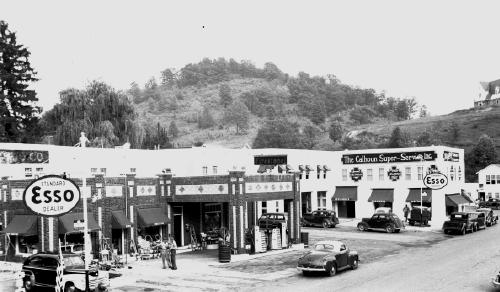 A view of Grantsville's busy Calhoun Super Service complex from the 1940s, at far right was a building that housed the phone company and at one time the Terminal Restaurant, the Greyhound bus stop, and a taxi stand and later Dink Sturm's barber shop.
Most of Main Street from one end to the other, on left is sign for Harvey Stout's barber shop, Calhoun Bank, Ben Franklin, Doc Smith's Drug Store, and Strader's department store, stretching to Poe Gunn's store, the Dye Building, the Little Kanawha Theatre, and then the columns of the Stump Hotel, on right is the entrance to the Calhoun Courthouse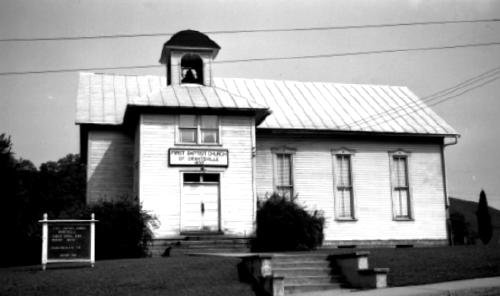 Grantsville's historic First Baptist Church taken in 1940s.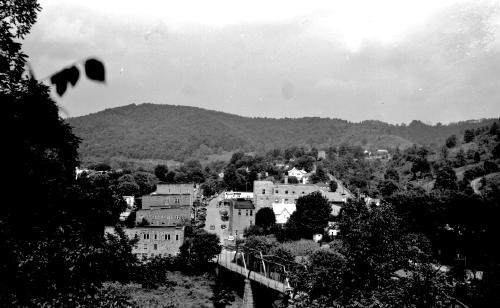 A long view of Grantsville taken from across the Little Kanawha, note the old steel girder bridge.