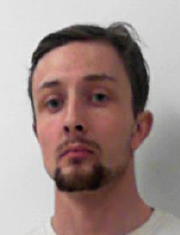 A Brohard, Wirt County man has been arrested on a drug charge.

Ethan Garner Arnold, 22, is in Central Regional Jail, charged with possession with intent to deliver a controlled substance and conspiracy to commit a felony.

Bond has been set at $75,000.

Arnold was arrested with other other individuals earlier in the week by Deputy Sheriff C. J. Myers.

The criminal complaint says that meth was discovered at the scene of the traffic stop, along with hypodermic needles.

Others arrested in the incident was James Morford, Zachary Troupe and Roxie Marie Troupe.

Robby Franklin Lamp, 55, has been incarcerated related to bond revocation in Calhoun.