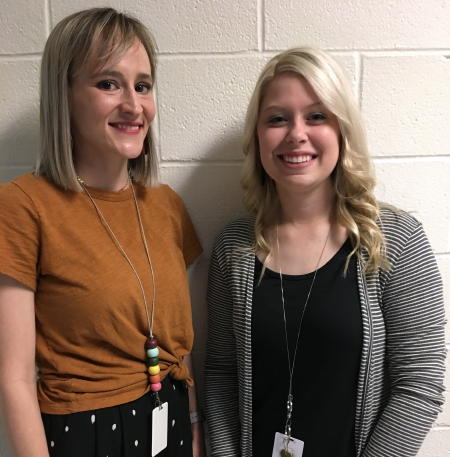 Britni Price (left) and Katelyn Hardway
Mrs. Katelyn Hardway and Mrs. Britni Price, first grade teachers at Pleasant Hill Elementary, have incorporated more student choice within their classrooms including flexible seating options. This allows students to take ownership of their learning while creating a more engaging classroom environment.
Mrs. Price, who teaches reading and social studies, and her students are participating in a Postcard Exchange with other first grade classes in the USA. Throughout the year they have been receiving postcards from different states. Theirs were mailed in January.
Mrs. Hardway teaches first grade math and science. She received a grant this year to fund student-centered innovation projects.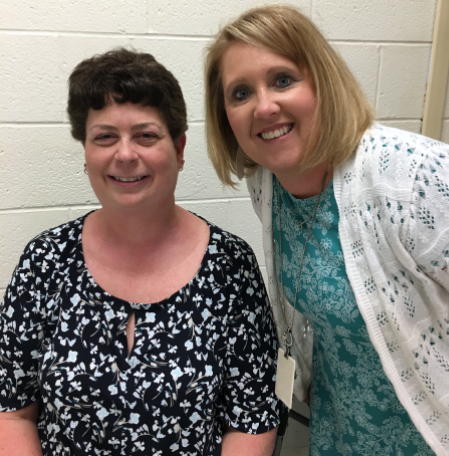 Jill Trippett (left) and Patty Haught
Second grade teachers Mrs. Jill Trippett (math and science) and Mrs. Patty Haught (reading and social studies) have a strong collaborative relationship. Their philosophy is to run the classrooms with high expectations and the students will work to meet those expectations.
As a result, they have seen great improvement in their students' academic achievements.
These teachers appreciate all the parent support they have received throughout the years and continue to have.