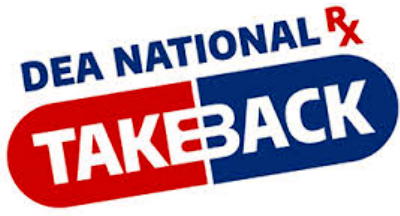 DEA National Drug Take Back Day will be on Saturday, April 27, from 9:00 a.m. to 1:00 p.m. in front of the Calhoun County Courthouse in Grantsville.
According to Sgt. C. J. Weekley of the Grantsville Detachment, WV State Police will be collecting prescription medications. Items left in prescription containers should have the individual's name removed from the container. Liquid medication should be kept in its original container and be sealed properly to prevent leakage.
Items that will not be collected are illegal substances, intravenous solutions, injectable medication, syringes, inhalers and compressed cylinders.
On April 27th give the medications to a uniformed West Virginia State Trooper only. If no state trooper is present at the courthouse do not leave the medication there. If a Trooper is not present call 304-354-9586 to obtain a time to bring the medication back on April 27th before 1:00 p.m.
For more information on National Drug Take Back Day and drug treatment options visit the website   takebackday.dea.gov