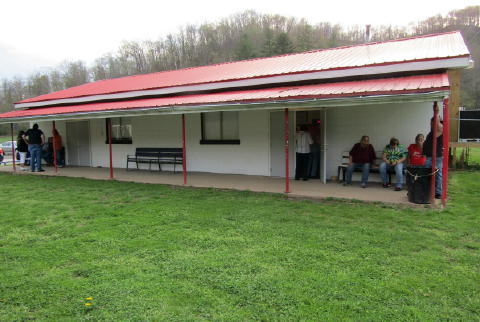 The Main park building is utilized by many groups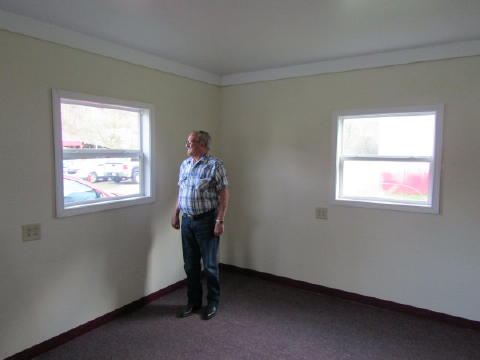 President Shields displays park building
restored by volunteers after the flood
By Bob Weaver
"We've made a lot of improvements, particularly renovating the main building and several adjacent buildings damaged by a 2018 flood," said Upper West Fork Park president, Jim Shields.
The park has survived a contentious conflict over management.
Renovations include new doors, inside and out, new tile, vanities, kitchen cabinets and painting.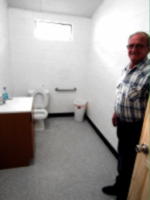 Shields (left) said all the parks bathrooms were heavily damaged, now restored
"Some of the outside tables and benches that floated down the West Fork have never been found," said Shields.
The main building had about one foot of water.
Attendance at the Saturday night music event has been growing, with live regional bands performing. Music is from 7-10 p.m., with the kitchen open at 4:30 p.m.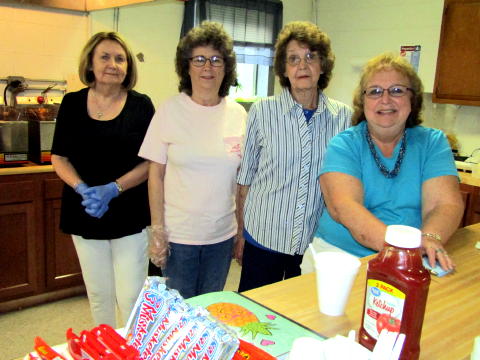 Kitchen workers deliver a wide smorgasbord of food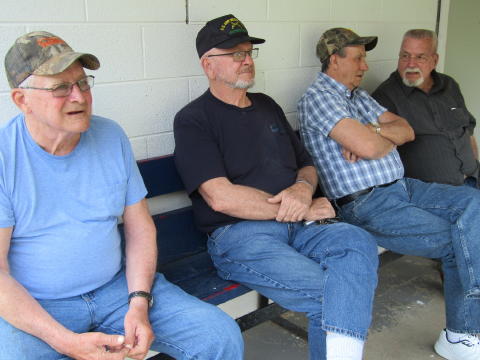 Bench sitters congregate for a night out
Secretary Anita West said bands are booked each Saturday night through the end of the year with some new events scheduled, namely, a couple gun shows, shooting match, and a mud bog.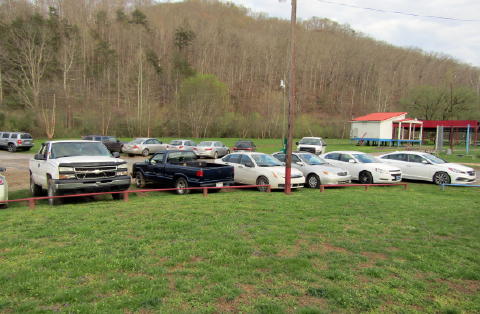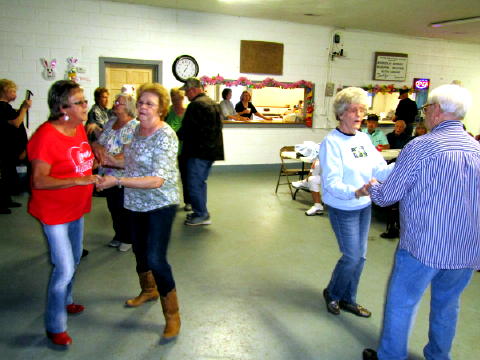 "Rough Cut" plays while folks dance the night away
UWFP Officers:
Jim Shields - President (304-655-8529)
Carroll Arnold - Vice President (304-655-7407)
Anita West - Secretary (304-655-8625)
Joyce Blauvelt - Treasurer (252-801-1060)
Arlena Shields - Board Member (304-655-8529)
Cora Wagoner - Board Member (304-655-7407)
Larry Cottrell - Board Member (304-655-7670)