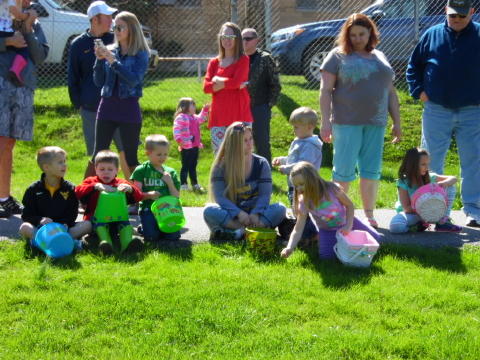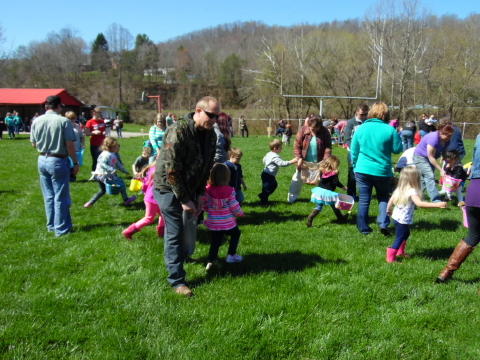 The 25th annual Melissa Oshoway Memorial Easter Egg Hunt will be on Saturday, April 20, at 12:00-noon at the Wayne Underwood Field, in Grantsville.
The hunt is for children ages 0-12 years old, and is sponsored each year by John and Sue Oshoway in memory of their daughter, Melissa Gayle Oshoway. Missy was in a car accident on Christmas Eve 2004 and passed away on January 5, 2005. Prior to this tragedy, the Oshoway's held the Egg Hunt for several years, Missy's gracious help and smiling face helped with the festivities.
There are over 3200 eggs for the younger children and over 3200 eggs for the older children. 6,000 of the eggs that will be hidden will have either a small toy or a piece of candy inside the egg. If your egg has a toy or candy inside it, you will not need to stand in line and wait for your prize.
There will be several eggs in addition to these 6000 filled eggs with a piece of paper inside the egg, this paper will list the prize that you have won. You will need to give that slip of paper to one of the volunteers to receive that prize which will include 12 bicycles, Easter Baskets, money, stuffed animals, and lots and lots of other nice prizes.
This event is not just for Calhoun County residents, any child is welcome to participate. If you would like to volunteer or make a donation for this event, contact John or Sue Oshoway at 304-354-9204 or 304-655-9931 or send to P.O. Box 156 Grantsville, WV 26147.
The Calhoun County Grief Support Group will be selling concessions for this event starting around 11:00 a.m.