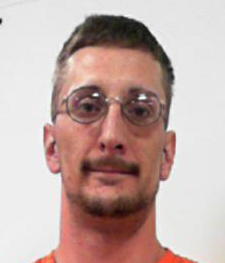 Gilmer County authorities arrested a man for counterfeiting late Monday night.

James Franklin Byrd, 33, (left) has been charged with cash only bond set at $100,000 dollars.

Central Regional Jail misreported the bail at $1 million.

Byrd was originally arrested in June, 2018 related to a $100 counterfeit bill.

A Calhoun man is in Central Regional Jail for receiving and transferring stolen goods. Richard Allen Talley, 51, is in Central Regional Jail.

William Ray Justice, 43, of Braxton County, has been charged with possession of meth with intent to deliver, prohibition of a firearm, driving revoked DUI-3rd, conspiracy and a capias warrant.

Brandie Dawn Singleton, 41, was arrested in Gilmer County with bond yet to be set.

She is charged with disorderly conduct, obstructing and false information.

Braxton authorities have charged Hailey Taleese Stewart, 41, charging her with domestic assault and battery.