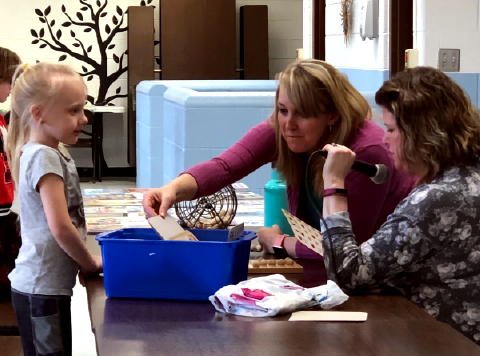 Amanda Morris (L) and Lori Parsons (R) with student, Riley Holbert
Mrs. Lori Parsons (Title 1 Reading), Mrs. Vicki Hardway (Save the Children Reading), and Mrs. Amanda Morris (Title 1 Math) have combined teaching experience of 55 years and currently are teaching at Pleasant Hill School. They plan parent involvement events for the school, educate community and parents on different programs and instructional techniques implemented at school, help meet students where they are educationally, and help them grow.
Mrs. Parsons has taught for 21 years. She expresses personal feelings of her position in her quote, "I enjoy helping students learn to read. It is comparable to helping them solve a puzzle made of letters and sounds. Teaching them to utilize a unique set of tools to solve the puzzle of reading is a challenging and rewarding job."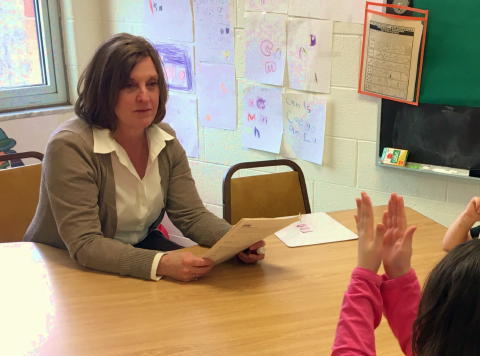 Mrs. Vicki Hardway
Mrs. Hardway (above) teacher for 20 years, says, "My favorite part of my job is teaching Reading to young students. For me, when students begin reading on their own, its the best reward possible." Oprah Winfrey is quoted saying, "Reading is a way for me to expand my mind, open my eyes, and fill up my heart."
Mrs. Morris, teacher of 14 years, when asked about her teaching career and highlights expressed, "I enjoy being a special services teacher. I have taught the gifted students, Title I Reading, and Title I Math. I'm so proud of how the Pleasant Hill Recycling program has grown over the years."