UPDATE 3/17/2019 - The body of a woman killed in a Spencer house fire is being returned to Braxton County.

Teeia Ania Shriver Goodson, 31, died March 15 from injuries sustained in a house fire, attempting to escape the blaze. She was born February 2, 1988 in Waukegan, Illinois to Jo Ania Paxton Steele and Herold Francis Shriver. Goodson will be cremated and a memorial service will be held at a later date. (Read full obituary)

UPDATE 3/16/2019 - Family members have identified the woman who died in a fire Friday morning in Spencer as Teeia Goodson. The house was located on Front Street.

An elderly man, Richie Gray, was able to escape the home uninjured.

Gray's sister, Janette May, said he noticed the house was filling up with smoke and told Goodson to crawl down the stairs with him. "He said he thought she was right behind him and when he got to the bottom of the stairs and opened the door, he realized she was not behind him. He tried to go back after her," May said.

The man was unable to go back into the home and Goodson died in the fire. Their dog was also found dead after the flames were put out.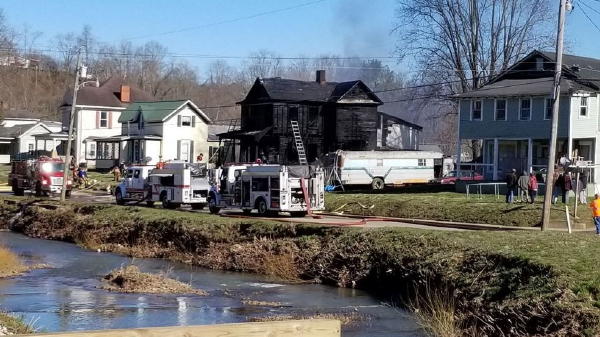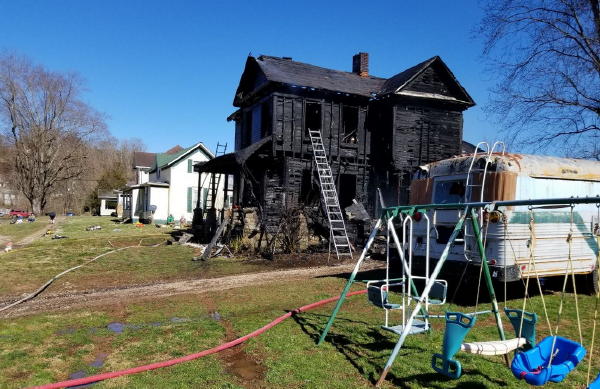 3/15/2019 - Fire marshals are investigating a house fire, located on Front Street in Spencer where a woman died Friday morning.
The street is currently blocked by emergency vehicles while they investigate. The fire was reported about 8:30 a.m., with gusty wind fanning the flames.
Officials said the fire likely started from a wood burning stove. There were no smoke detectors.
A man, 75, who lived inside the house said he woke up and the house was full of smoke. The man tried to go back inside the home after safely escaping the second floor, but was stopped by a firefighter who said it was too risky.
The man said he is unsure how the fire started.
The woman who died was his girlfriend.
The Spencer, Reedy, Clover and Newton VFDs responded.