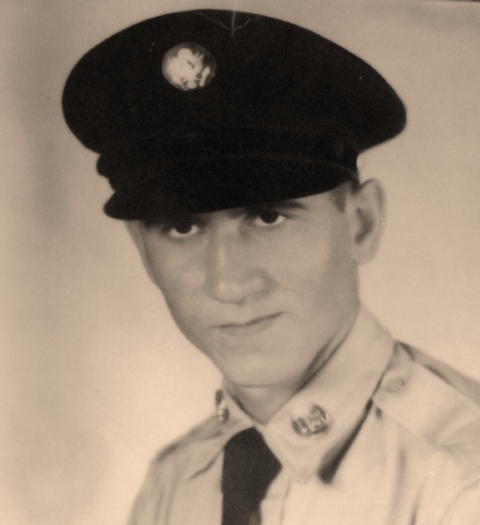 Young Tom Yoak left the backwoods of
Calhoun to fight in the Vietnam War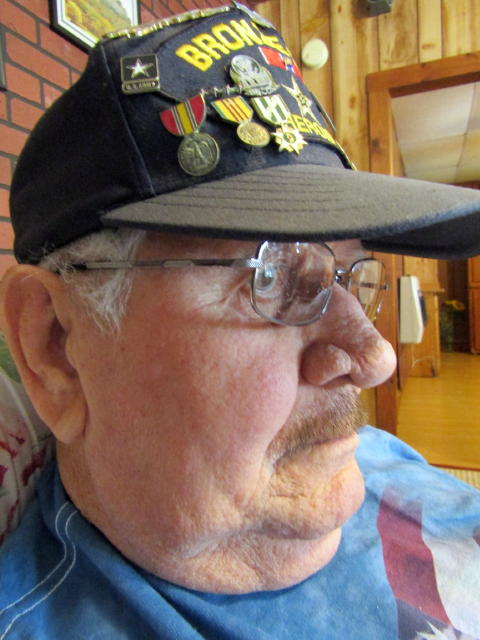 At 77 he recalls the bloody
battles and near death
Lowell Thomas Yoak, 77, of Grantsville, WV passed away on August 31, 2019 at his home, after an extended illness.
A funeral service will be held at Stump Funeral Home & Cremation, Inc., Grantsville, WV Wednesday, September 4, 2019 at 2:00 p.m. with pastor Abby Reyes officiating. Visitation will be held one hour prior to the service. Tom's wishes were to be buried in Arlington National Cemetery, Arlington, VA. Online condolences may be expressed at www.stumpfuneralhomes.com
By Bob Weaver 3/2019
Grantsville resident, 77-year-old Sgt. Lowell Thomas Yoak has received more accommodations and medals than you can count for his heroism in the Vietnam War.
He says he has yet to receive some of his medals.
Tom, named for famous newscaster Lowell Thomas, is in failing health, suffering from Agent Orange exposure and a life-threatening helicopter crash in to the Vietnam jungles, where he was seriously injured and was paralyzed for 60 days.
Several of his accommodations were for helping rescue survivors of that crash, with a medical doctor telling him 52 years later he had broken his neck.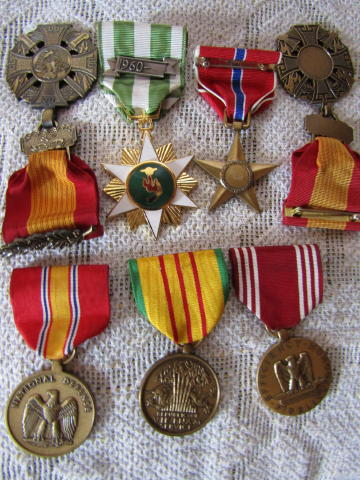 Just a few of Yoak's honors
Yoak is the son of Calhoun residents Loyal and Mona Jean Fortney Yoak of Norman Ridge, who had seven sisters and four brothers. He has one son.
Enlisting in the US Army about 1966, he served about ten years in the military.
"I received two bronze stars for killing two Vietnamese generals. I was in more battles than I can remember, and have nightmares they're coming to get me," he said. He learned to speak Vietnamese, still able to use the language.
He recalls the Tet Offensive as the "bloodiest battle of all battles," although he was in battle most every day.
Among just few of his awards, multiple letters of accommodation, Bronze Stars, Vietnam Cross of Gallantry, Vietnam Service medal with four Bronze Stars, and National Defense Medal. He has boxes of medals.
His wife, Dreama Kidd of Roane County, said as his health problems have worsened they are having trouble paying his medical bills unless he goes to a VA hospital.
Yoak is one many Calhoun farm boys who served gallantly in America's wars. rising beyond their call to duty, many of them instantly hired by Ohio manufacturing plants when they were told where they were from.
He later attended Parkersburg Community College and made straight A's.
Yoak and his wife, Drema Kidd, she says he struggles with mounting health problems