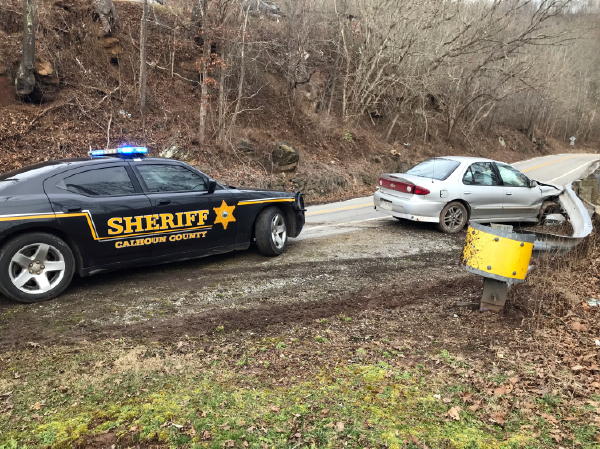 Wease totals car near where vehicle was stolen
Sheriff Jeff Starcher and Deputy W. T. Raines responded to a 911 call Thursday afternoon where it was reported that a male subject identified as Seth Levi Wease, 24, had stolen a 2004 Chevy Cavalier belonging to Jeff and Sherri White of Chloe.
The vehicle was stolen from a residence where it was being worked on between the Minnora UMC and Mini Mart.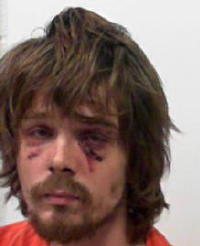 Wease (right) only traveled approximately 1/4 mile south on Rt. 16 before crashing and totaling the vehicle in the curve in front of the former Blaine Postalwait residence.
Wease fled from the scene but was confronted and held by local individuals until law enforcement arrived at the scene.
Wease was arrested by Sheriff Starcher and was initially charged with grand larceny and felony destruction of property.
However, during processing at the Calhoun County Sheriff's Office, Wease made two attempts to escape law enforcement custody, before being intercepted and captured by Deputy Raines and Deputy Myers.
As a result, Sheriff Starcher charged Wease with two additional felony counts of attempted escape, Starcher said that several more charges could be forthcoming, related to this incident.
Wease was arraigned before Magistrate Lora Davis and was being transported to CRJ. Sheriff Starcher indicated that State Trooper B. E. Young was also issuing charges on Wease, related to auto tampering.
His bond is set at $150,000 cash.