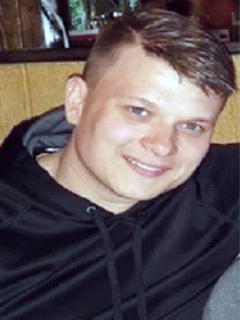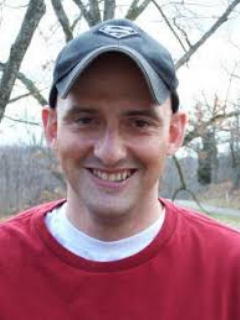 County Commissioner Helmick (right) was exonerated
of campaign violations in his run against candidate
Craig Arthur (left), who denies any knowledge of
multiple complaints filed with WV-Secretary of State
By Bob Weaver
Mac Warner, the WV Secretary of State's office, has advised Calhoun Commissioner Kevin Helmick that numerous charges regarding election violations filed against him last fall, have been dismissed, the charges unfounded.
"Based upon a through investigation, we conclude that the allegations contained in the complaint are unsubstantiated...the complaint filed in this matter is dismissed," according to Elections Director and Legal Counsel, Donald M. Kersey III.
Candidate Craig Arthur, in responding to a public information request, denied any knowledge of the complaint, or persons operating in his behalf filing a complaint.
"I have no idea what you are talking about," Arthur said.
In response to whether or not the WV Secretary of State had communicated with Arthur regarding any election impropriety, he responded by asking "Do not contact me any further regarding this matter."
Superseding the state's Public Information Laws, The West Virginia Secretory of States office advised, under code, they are not required to release the name(s) of the complainants or comment regarding their allegations.
Helmick said, "I completely deny all allegations of wrongful doing during this or any other election cycle."
Helmick said one accusation appeared to be linked to his visiting the Grantsville's Senior Center, implying it was made during early voting, although no voting was being conducted at the center until election day.
"There is no violation there," he said.
Other allegations appeared linked to unfair access to voting material and electioneering at the county courthouse.
Calhoun County Clerk Jean Simers, the chief election official of the county, said the office did not receive any notification regarding a complaint of any kind regarding the November 6, 2018 election.
Simers said, "The first contact from the West Virginia Secretary of State's Office was when the investigator, Charles Bryant, came to my office on January 14th during Commission meeting to ask questions about allegations in the complaint."
According to documentation, the Secretary of State's office notified Helmick of the allegations on November 15, 2018.
"I do respect the fact the election should be without reproach and that any individual can file a complaint if they feel there has been improprieties, but in this case, I feel the individual was acting on misinformation which was proven by the investigation," Simers said.
Helmick said he was "mystified and upset" over the allegations, saying he did not help with any election equipment and recused himself from canvassing the results, with any other activity related to his official duties as commissioner.