Two men were given sentences this week before Judge Anita Ashley, Calhoun Circuit Court.

Jamie Miller and Evan Hersman, who were found not guilty for the murder of Eugene Stevens in February appeared for sentencing, according to prosecutor Shannon Johnson. They were sentencing following their convictions at jury trial for armed robbery and conspiracy to commit armed robbery.

Judge Ashley sentenced the pair to fifty (50) years in the state penitentiary for armed robbery and to one (1) to five (5) years in the state penitentiary for conspiracy. The sentences are to be served consecutively and they are given credit for time already served on these offenses.

THREE CHARGED IN EUGENE STEVENS SHOOTING FOUND NOT GUILTY OF MURDER - Trio Facing Other Charges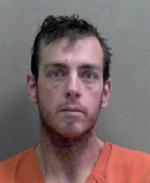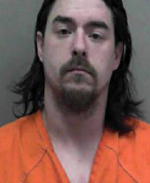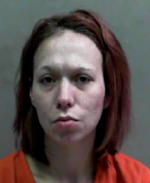 L to R: Jamie Lee Miller, Evan Lee Hersman,
and Heather Nicole Davis were charged with murder
2/13/2019 - After a seven day jury trial before the Honorable Anita Harold Ashley, a Calhoun County Petit Jury did not find three individuals guilty of murder in the death of Eugene Stevens in 2017.
Jamie Lee Miller and Evan Lee Hersman were found guilty of armed robbery in the first degree, a felony, and conspiracy to commit armed robbery in the first degree, a felony.
The jury also found Heather Davis guilty of conspiracy to commit armed robbery in the first degree, a felony.
All three had been charged with murder in the commission of a felony in the Stevens shooting, among other charges.
r Prosecutor Shannon Johnson says Davis faces a possible sentence of one to five years in the state penitentiary and that Miller and Hersman face a minimum of ten years.
UPDATE 2019-02-12 - The murder trial against three defendants in the 2017 death of Eugene Stevens continues Wednesday in Calhoun Circuit Court.
Prosecutor Shannon Johnson says the state completed its case Monday, with the defense then presenting their case starting at 9:15 a.m. Tuesday.
The case will continue at 9 a.m. Wednesday, then go to the jury.
The case started last Wednesday.
2019-02-08 - A jury trial was empaneled Wednesday in Calhoun Circuit Court to hear murder cases with multiple other charges against Jamie Lee Miller, Evan Lee Hersman and Heather Nicole Davis, according to Calhoun prosecutor Shannon Johnson.
The trio has been indicted by a grand jury for the murder of Norman Ridge resident Eugene Stevens on December, 2017.
The case could likely continue for some time before Judge Anita Ashley.
Each member of the trio is charged with murder, robbery in the 1st degree, Arson 3rd degree, destruction of property and conspiracy x4.
Miller is also charged with possession of a stolen vehicle.
See US MARSHALS ARREST TWO MORE SUSPECTS IN STEVENS MURDER - Jamie Lee Miller, 31, Charged 1st Degree Murder; Heather Davis, 27, Charged With Armed Robbery, Conspiracy