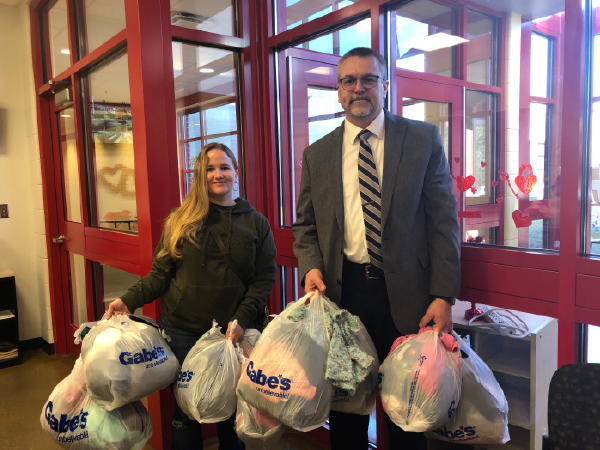 Shannon Newcomb representing the Outdoor Store in Arnoldsburg WV dropped off multiple bags of new shirts, pants and jackets to be handed out to students, Shannon is shown above with AES Principal Charles Thomas.
"Arnoldsburg Elementary School has been blessed with some true 'World Changers,' over the last couple weeks," said Principal Charles Thomas.
With the support from our community AES is able to send home food bags and sometimes clothing or hygiene supplies for students and families in need.
Arnoldsburg Elementary staff says, "Thank you to Eric and Brandi Lupardus, owners of the Outdoor Store, and Steve, Alicia, Caleb and Cody Nicholas for supporting our World Changer program and the students of Arnoldsburg School."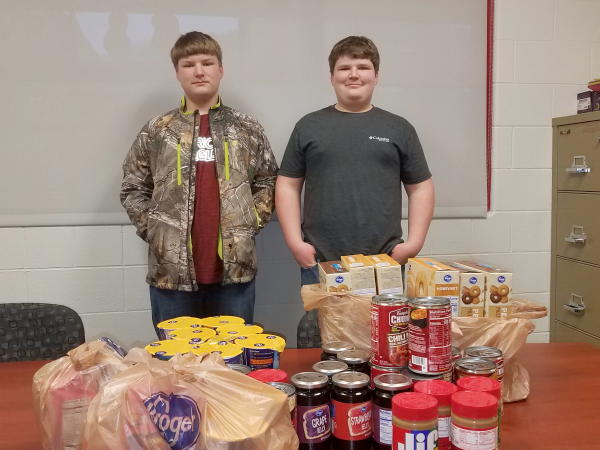 Caleb and Cody Nicholas with food items brought in to be handed out from the AES food pantry.