UPDATE 1/23/2019 - The WV Fire Marshals Office has ruled a Mt. Zion Ridge fire early Sunday morning as arson, according to the Arnoldsburg VFD.

The house was previously occupied by Rick Boatright, and reportedly owned by Calhoun Banks.

Asst. State Fire Marshal Jason Baltic investigated the site Tuesday, declaring it arson.

Huge billows of what appeared to be toxic smoke erupted from the house as firemen were attacking the fire, the smoke covering the fire ground for an extensive period of time.

Three fire departments responded to the call.

FIRE HEAVILY DAMGES MT. ZION RIDGE DWELLING EARLY SUNDAY - Huge Billows Of Smoke Hamper Fire Ground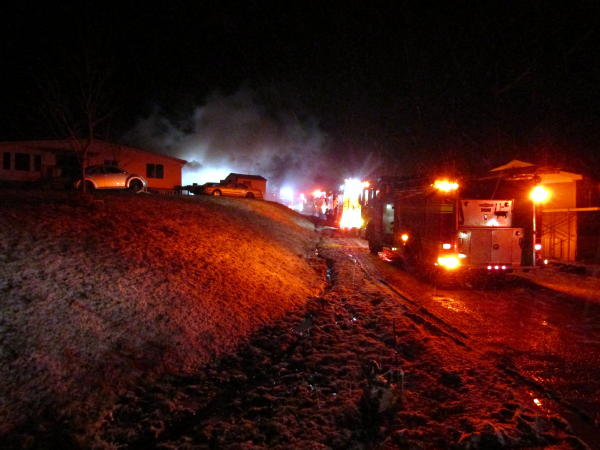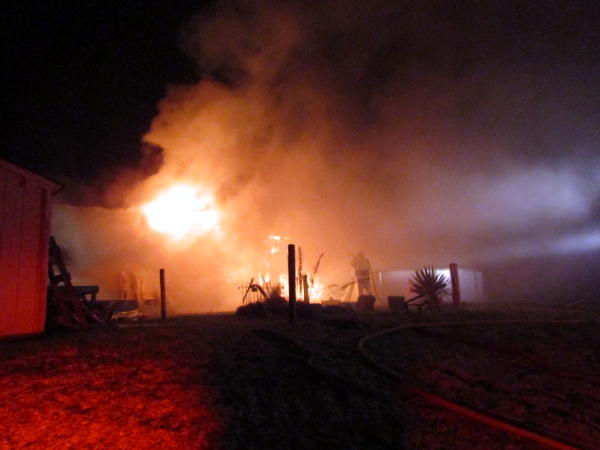 Fire heavily damaged the residence of Rick Boatright on the Mt. Zion Ridge early Sunday morning (1-20-2019), located at the junction of Chiropractic Lane and Rt. 16.
Huge pillows of smoke erupted from the building for a considerable time after firemen were able to knock it down, causing problems with visibility and breathing on the fire ground.
The fire started in the back section of the building.
The Arnoldsburg, Grantsville and Upper West Fork Volunteer Fire Departments responded to the blaze at 5:23 a.m., reported to 911 by a passerby.
About six trucks and a dozen firemen responded to the scene.
Firemen were paged out for a rekindle at about 10 a.m. Sunday.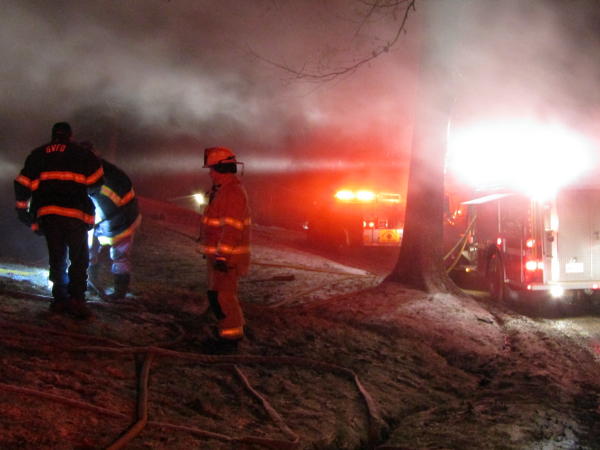 Upper West Fork firemen responded to "smoke filling a residence" at the Thomas house on Lower Nicut Road at 3 p.m. Sunday.