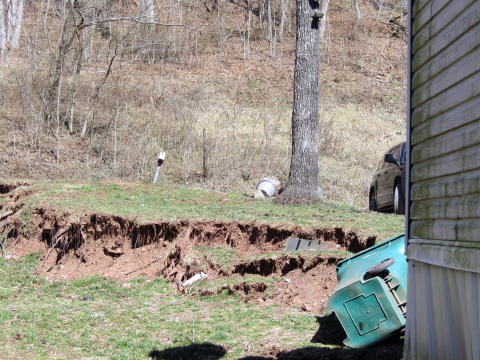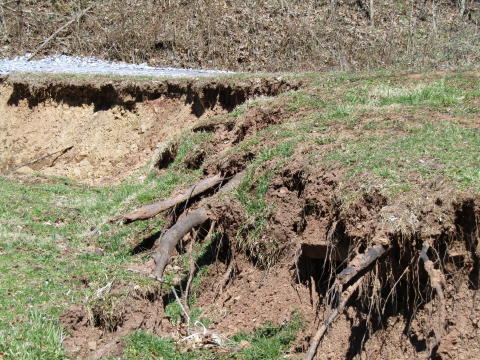 UPDATE 3/13/2019 - A massive road slip on Altizer Road on a hilltop between Altizer and Rocksdale has worsened since it was reported on the Hur Herald in January.
The two fault lines underneath a double wide modular home have widened and part of the dwelling is sinking.
Owner Josh Hall has moved his family, Hall saying that the WVDOT claims no responsibility for the problem, which started at the roadway, he says because of a clogged drainage pipe.
A rainy 2018 has caused lots of slips in Calhoun, including a newer one close to the Hall dwelling.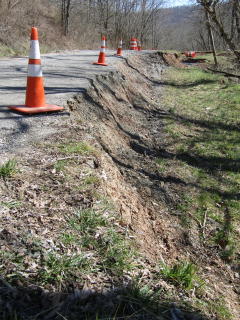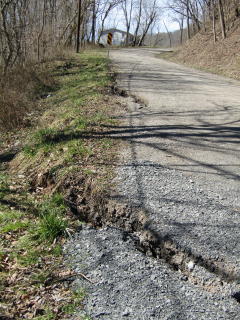 ALTIZER ROAD SLIP THREATENS TWO HOMES - Slip Has Widened In Past Week, New Slip Appearing
MOUNTAINSIDE SLIPPING INTO WEST FORK VALLEY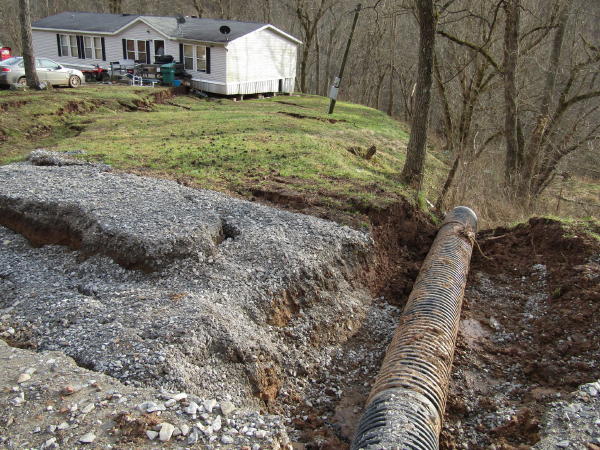 Hillside slip threatens two houses
Jan, 2019 -In January the Herald did a story about a large slip on Altizer Road, with an entire section adjacent the roadway widening, with the land already breaking beneath a house.
The WV Department of Highways has placed new drainage and rock to allow traffic to flow, while the slip has damaged the residence of Josh Hall.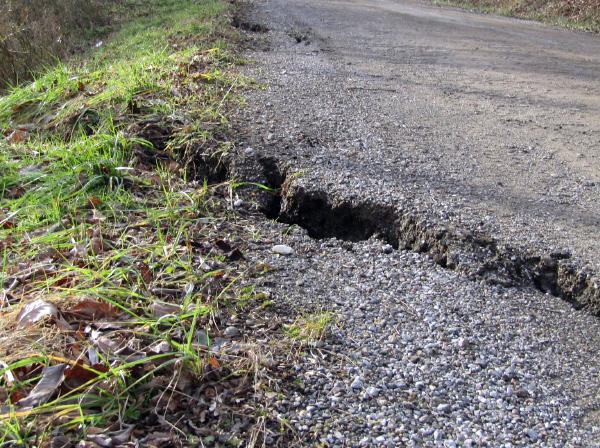 New slip has just appeared south of primary slip
Over the steep hillside is another residence, which appears to be in the path of the entire hillside slipping into bottom land along the West Fork of the Little Kanawha.
Those residents are reportedly packing to move, and the Josh Hall family is moving to another location, with one end of his house continuing to sink and water pipes breaking.
After one of the wettest years on record, another slip just south of the Hall house, has appeared on the roadway in the past few days.
See ALTIZER ROAD HOUSE COLLAPSING AFTER ROAD SLIP - "Living Day To Day"